Top Volunteer Programs in Australia and New Zealand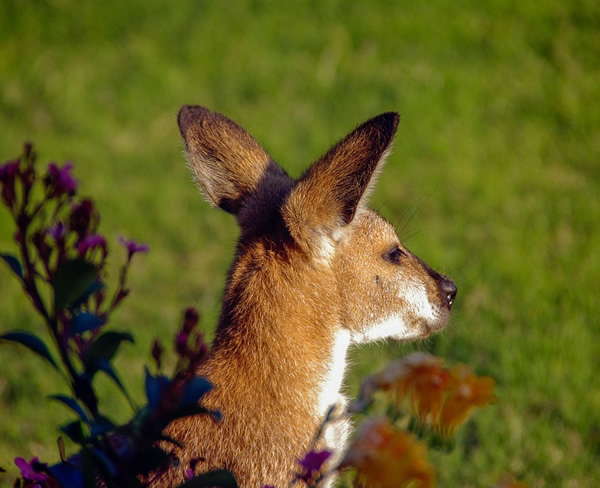 Volunteer mammal tracking in Australia—in this case Wallabies.
Most of Australasia (Australia and New Zealand in particular) is very well developed, and as such doesn't have the same need for international volunteers as other less developed nations. Even many of the islands of the South Pacific (such as Fiji) have infrastructure that relies on (and profits from) tourism, which can be where your money is well spent; if you want to help a fledgling economy, look for locally run establishments and give them your business. This can also deepen your travel experience beyond staying in a "big box" hotel with relatively characterless décor and unenthusiastic and (often) underpaid staff.
But there are still ways to volunteer in Australasia, and often with the added benefit of reducing your own travel expenses while you're at it.
Volunteer in Australia with Aboriginal Communities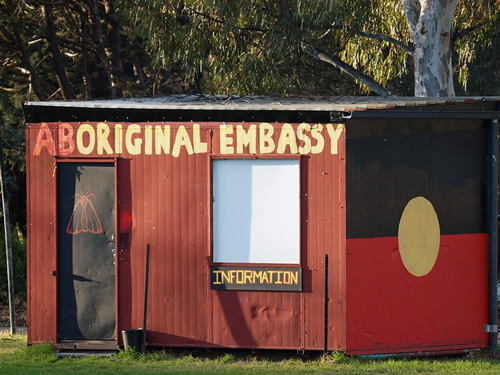 Volunteer with Aborigines in Australia.
Australia has a tense relationship with their aboriginal communities, and volunteering to improve the quality of life for aboriginals is a tough task. With feelings of hardship and resentment towards white people, and a challenge of personal pride by those who suggest that there's a better way of life, it's a volunteer arena that tip-toes around moral and political grey areas. The reality is that most Australian aboriginals have survived on the land for thousands of years longer than anybody else, and they're simply fighting for their rights, respect, and land. In most cases, short-term volunteers can't be of service.
However if you are a citizen of Australia or have lived there for over 12 months and are interested in integrating into an aboriginal community with an aim to be of assistance and learn about their culture, you can participate in a two-way exchange with Community First Development, which offers community development opportunities for volunteers with specific high-quality skills. At the writing of this piece, the opportunities include carpentry, writing tenders, website development, accounting, mechanics, and running youth camps. There is also a university internship program for students of health and early childhood education.
In New Zealand, the Maori communities thrive more and hold respect, with a strong cultural and political voice. There isn't much a volunteer from a foreign country can do to assist these groups on a short-term or temporary basis, and to suggest there is would be insulting to them.
Conservation Opportunities in Australasia
A bigger need in Australasia (and one that can — by extension — be educational and rewarding on a cultural level) is in the area of conservation and nature.
Conservation Volunteers can connect you with volunteer conservation opportunities throughout Australia and New Zealand that range from day projects which are free to multi-day and multi-week projects where you pay a minimal fee for room and board. You can read about an experience in mammal tracking in Australia by Transitions Abroad writer Inger Vandyke.
Finding inexpensive volunteer conservation opportunities in New Zealand can be accomplished with a little bit of searching and vetting for opportunities that fit your budget and preferences. Transitions Abroad's Australasia volunteer section has many listings of volunteer opportunities that involve planting, wildlife monitoring, surveying, and trail maintenance. As with volunteer opportunities, you need to evaluate the organization and experience for yourself, to ensure it fits your needs and adheres to cultural and ethical guidelines you are comfortable with.
WWOOFing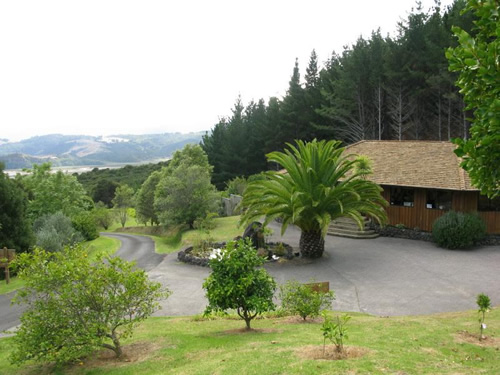 Volunteer at Mana Retreat in New Zealand. Photo by Nora Dunn.
WWOOFing (WWOOF being an acronym for "world wide opportunities on organic farms") is alive and thriving in Australasia, and is a great way to enhance your travel experience with a variety of volunteer experiences that entail free (or highly reduced) accommodation and food expenses in return for your hard work.
Opportunities for wwoofing extend beyond getting your hands dirty with organic farming though; you can volunteer at retreat centers, in kitchens and cafes, at wineries, in national parks and campgrounds, care for the elderly, and a myriad of experiences that are as varied as the individuals and organizations offering them.
Help Exchange (HelpX) is a portal to volunteer opportunities that subsidize your accommodation and living expenses (also known as caretaking) and can provide a deeper travel experience for those wishing to venture beyond the traditional tourist trail.
Visa Requirements
Visa requirements for volunteering depend on the country you are visiting and your country of origin. In most of the Pacific Islands, you can volunteer with a tourist visa, no questions asked. In Australia, you can volunteer and work in trade for your accommodation with a tourist visa, as long as you aren't compensated monetarily for your services, and as long as the work you are doing wouldn't otherwise be done for wages by an Australian resident.
In New Zealand, a visitor visa is acceptable for volunteering, providing you don't receive any "gain or reward" for your services. This area becomes grey when referring to WWOOFing, which is considered by New Zealand Immigration to be paid work (despite no money exchanging hands), and WWOOFers in New Zealand are supposed to have a working visa.
You are advised to research the requirements specific to your nationality and the country you wish to visit before applying for a volunteer opportunity. Many volunteer organizations themselves will also be knowledgeable about your requirements.