How to Live and Work Abroad for Less
Working on the Road: The Unconventional Guide to Full-Time Freedom
By Nora Dunn
3/11/2015 with resources updated 9/5/2018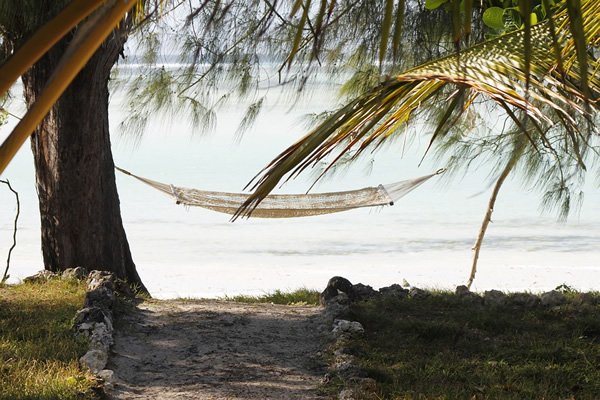 Live and work abroad for less, then take it slow if and when you wish.
To many people, the dream of traveling the world and earning a living while doing so seems impossible; common excuses against living and working abroad include a lack of career options or an overly expensive lifestyle. I had those same excuses myself, until I proved myself wrong, and discovered dozens of other people also debunking the same excuses.
Since 2007, I've traveled the world full-time while living and working on the road. As much to my own surprise as to anybody else's, I discovered that working abroad and traveling full-time generally costs less (way less) than it does to live in one place. It's possible to live and work abroad for less money than you probably imagined.
I'll illustrate the cost of living on the road with profiles of people (solo travelers, couples, and families) who live and work abroad in various careers, lifestyles, and locations as well as the logistics of life on the road, work-life balance, how to organize your affairs, tools for the road and for business, and much more.
* * *
Excerpt from Working on the Road: The Unconventional Guide to Full-Time Freedom
Income and Expense Choices
Income and expense choices are personal. We all make choices about how we earn money and how we spend it. However, when we're not conscious of our earning and spending habits, our incomes can end up dictating our lifestyles (i.e. "keeping up with the Joneses"), taking the power of lifestyle design out of our hands.
When I was a financial planner, I earned upwards of six figures, but strangely, the more money I earned, the less I seemed to have. My expenses consistently rose with my income—from business expenses such as needing assistants, liability insurance, and other overhead expenses, to the personal expenses of needing to "walk the talk" by having a nice car, loft, and treating clients to fancy meals. Although the sports car was lovely, the relentless hours I had to work and stress I carried had its own cost. Deep down, my actual quality of life when I earned $120,000 wasn't much better than when I earned a third as much.
In 2007, I turned the tables, designed the lifestyle I wanted, and then found a way to earn the money required to make it sustainable.
Now, my income is a means to my lifestyle, not vice versa.
In the first few years on the road, I earned a fairly low income while building my freelance writing and travel blogging business. But I could comfortably sustain my travels, so it worked, and I chose not to work any harder—since I was escaping a work-heavy lifestyle to begin with.
After publishing my income and expense breakdowns on my site, Chris Guillebeau and I were chatting about our businesses via email. When I asked if he had any suggestions, he said "earn more money!"
Shortly thereafter, a reader commented that they admired my "just getting by" lifestyle, thinking it might be a more authentic way to travel.
I took issue with both comments; my travel lifestyle was (more than) sustainable, very comfortable, and I didn't have to work full-time hours. So why did I need to earn more money? I didn't want to find myself trapped once again in the rat race from which I had worked so hard to escape. And I really didn't feel like I was "just getting by"; I simply made different spending choices.
I am far from miserly in my full-time travel lifestyle; rather, I'm choosy about how I spend my money, and savvy about where I can save it. But when I want lobster, I eat lobster.
The Income Curve
Building any business usually involves traveling up an income curve, where the ratio of work to income becomes more favorable over time. So despite my issues with working harder to earn more, my income grew anyway, almost doubling between 2011 and 2012. My cost of living also rose proportionately (as tends to happen, almost inexplicably).
Although this rise in income didn't mean a proportionate increase in working hours, I still struggle to find the balance between the time and effort spent earning money versus enjoying it (something we'll discuss later).
Financially Sustainable Travel
The cost of living on the road is an intricate part of financially sustainable travel, which is an entire niche unto itself - of which working on the road is just one element. Earning money and spending money are two different things; epending on how much money you earn—or want to earn—you can determine your lifestyle preferences, or vice versa. Ultimately, you choose your expenses...and you also choose how high your income will be.
SOLO TRAVEL—Cost of Living on the Road: The Professional Hobo
(Editor's note: Here's a breakdown of Nora's expenses in 2018 and income in 2018 for comparison with the earlier years itemized below.)
2011
My full-time travels in 2011 had a lot of variety. The first five months were spent volunteering in New Zealand, before five months of hectic travels through North America, Europe, and Asia (including the Ultimate Train Challenge which spanned 10 countries via 29 trains in 30 days). I finished off the year catching my breath while housesitting on the Caribbean island of Grenada.
All in all I traversed 13 countries and traveled a total of 73,000 kilometers (over 45,000 miles) in 2011.
Total Cost of Living for 2011: $17,615
Breakdown of expenses for the year, converted to US Dollars
Food & Drink

$4,148

Transportation

$5,340

Accommodation

$173

Business

$3,122

Travel Visas 

$514

Medical & Insurance 

$1,417

Personal Effects

$944

Entertainment  

$1,437

Gifts

$520

Total Expenses
$17,615
Explanatory Notes
Accommodation: You'll notice my accommodation expense for the year was ridiculously low. During 2011, I managed to stay almost exclusively for free, either by volunteering, house-sitting, staying with friends and family, or couch surfing. The $173 was for two nights at the Hilton in Stockholm as a special treat!
Note: I wrote a book called How to Get Free Accommodation Around the World, if you're curious how I do it.
Gifts: Included in this category are gifts for couch surfing and hospitality exchange hosts as a thank you for their hospitality and free accommodation.
2012
I spent the first three months of 2012 sailing the Caribbean (living on five different boats spanning three countries), before visiting a friend in Florida for a month. Then I returned to Grenada for three more months of house-sitting, then two months of house-sitting in Switzerland (with some time spent in Paris and London), before capping off the year setting up a home base of sorts in Grenada. (Oh yes, and while I was in Grenada I "popped up" to my home town of Toronto for a quick visit).
Total Cost of Living for 2012: $28,032
Breakdown of expenses for the year, converted to US Dollars
Food & Drink

$9,219

Transportation

$7,166

Accommodation

$1,718

Business

$4,063

Medical & Insurance 

$1,456

Insurance (Other)

$981

Personal Effects

$2,301

Entertainment  

$217

Gifts

$911

Total Expenses
$28,032
Explanatory Notes
Accommodation: Although my accommodation expenses for the year were still only a shade more than what many people pay for a month, they were notably higher than in 2011. This is because I decided it was time to create an (inexpensive) home base in Grenada with a partner, sharing a new raft of accommodation expenses.
Food & Drink: This expense nearly doubled over 2011. Part of the reason is because for the first five months of 2011, my food was free with accommodation in exchange for my volunteering. Good food is also one of the things I'll happily spend money on, so when my income became more flush in 2012, I spent it accordingly.
* * *
Pursuant to the title of this article and tips explored in the guide, here are some ways to live and work abroad for less:
Travel slowly. The faster you travel, the more money you'll spend on transportation, accommodation, and food. If you are staying locally for a few months, you'll save money in a variety of ways including lower accommodation rates, shopping locally for food, cooking at "home", and taking fewer flights.
Get free accommodation. Although this certainly isn't a pre-requisite, it's responsible for my spending $173 for an entire year's worth of accommodation and $1,718 the next year. Accommodation is one of the biggest expenses we have (at home and abroad), so if you can save money by housesitting, volunteering, or other forms of free accommodation, you'll spend exponentially less. (See also: 5 Ways to Get Free Accommodation Around the World).
Work abroad. When people think of travel, they often think of vacations, where all their time is leisure-based, and thus needs to be filled with costly tourist activities. When you work abroad (either on a location independent career or an on-the-ground job—both of which are profiled in-depth in the guide), your days are already filled with a culturally enriching activity; thus you're only spending money after work, which stretches your income further.
Practice currency arbitrage. If you are earning Dollars, Pounds, or Euros, and living in a country with a weaker currency, you're practicing currency arbitrage. Many countries with weaker currencies (such as in Central/South America and Asia) have a lower cost of living to begin with; couple a lower cost of living with currency arbitrage, and you don't need to earn very much money to live and work abroad.
For more information, profiles of travelers who live and work abroad, interviews, lifestyle tips, and practical advice, check out Working on the Road: The Unconventional Guide to Full-Time Freedom.
Nora Dunn is The Professional Hobo: a woman who sold everything she owned (including a busy financial planning practice in Canada) in 2006 to embrace her dreams of full-time travel. She's been on the road ever since, and has penned a few books about her adventures, including How to Get Free Accommodation Around the World, andTales of Trains: Where the Journey is the Destination.
(Editor: We have no affliation relationship with the author for her ebooks or in any way. Nora has written many articles for TransitionsAbroad.com in the past and we support her fine new book by way of editorial recommendation.)