Traditional Food in France on a Budget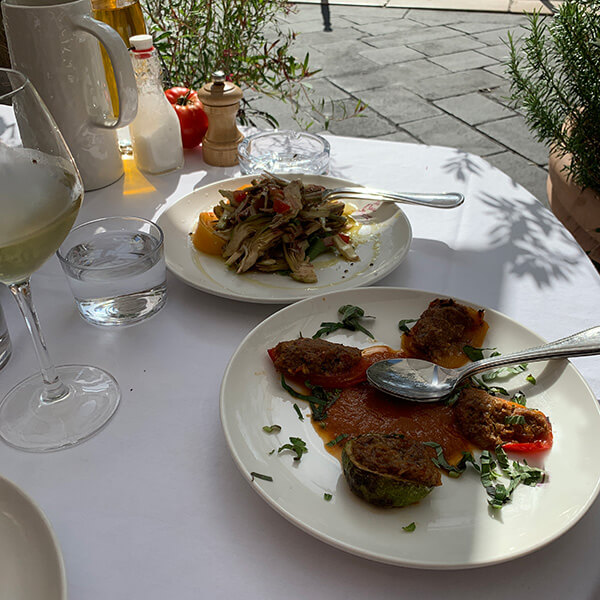 Often you can improvise by buying wonderful produce at local markets. Accompany the food with great table wine in order to dine slowly like royalty in a local B&B—and all this for a relative song.
The Slow Food movement, while invented in Italy, is an implicit part of life in France. Any conscientious foodie with a love for traditional cuisine can find bliss there. Not any foodie can indulge in an authentic food experience properly while on a budget, however. But that does not mean that it is as challenging as it sounds. Some of the precepts of the Slow Food movement fit perfectly on a budget approach to eating while in France, such as buying local food and going closer to the food source in rural, agricultural areas.
Budget Traditional Food Dos and DON'Ts
In France, it is tempting to enjoy traditional food while quickly spending Euros. It need not be that way if you follow just a few basic guidelines:
Do follow the food. If you have a passion for a specific regional French specialty—be it prunes in Agen or olives in Nice or chicken in Bresse—go directly to the source. Not only will the food taste better, but it's more in the "slow food/travel" philosophy to take your time getting to your destination. Plus, of course, it will be cheaper to eat where it is grown or produced.


Don't hit the big cities to sample your traditional food. Sure, you can find some amazing tastes and luxuriously long meals in Paris, but you will pay a premium and are more likely to come across non-traditional modes of cooking, such as the Nouvelle or "Fusion" cuisine. You can find plenty of amazing meals in smaller cities or, better yet, you should seek out rural dining gems.


Do surrender to the French and their natural inclination to take their time with a meal. You really have not experienced the French joie de vivre and conviviality until you have had a meal that lasts several hours and includes several courses. So when you visit a restaurant and wonder why the waiter is not rushing to hand over your check, understand that would be considered rude. Just sit back and enjoy.


Do not take a traditional food vacation in France and take your habits and tastes from home with you. Forget about familiar foods and venti mochas to go. Be ready to embrace a different food culture. Respect the culture, and respect the food.


Do order off the prix fixe menu if one is available and the choices look enticing. In fact, if you can find a restaurant offering this at lunchtime it is even more of a bargain. You can frequently get multiple courses and sometimes even wine included for one set price.
Budget Travel in France: Where to Stay
Overlook the chain hotels with their uninspiring croissants and cafés each morning. If you really want to experience traditional food in France and within a budget, one of the biggest decisions you will make is where to stay. Fortunately, there is no shortage of fabulous lodging choices for foodies with limited Euros.
Logis de France is the ultimate foodie accommodation. These inns, typically with around 18 rooms, are mostly family-owned and almost always include a restaurant. In fact, you can pay more for the food than the room. The rooms are modestly-priced, and you can also opt for "half-board," which includes breakfast and lunch or dinner. You are almost always assured of regional flavors.


Gîtes de France are a collection of independent vacation rentals that are finely suited for food-lovers who also love to prepare their own meals (as guests usually get their own kitchens). They are also great for families, as you can find gîtes to accommodate several guests. Instead of a room, you get a home. Plan your visit when you can stroll through and shop at the local markets so that you can enjoy preparing your own meals; they are often tasty and inexpensive. The Gîtes organization also features bed and breakfasts, all of which feature included breakfast but some with the option of a family meal for guests.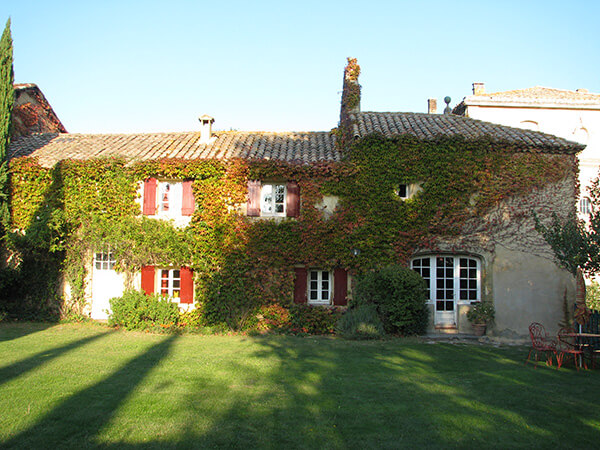 Stay in a Gite or vacation home rental on castle grounds for less than a hotel—with a kitchen, extra rooms, and private grounds included. Photo © Transitions Abroad.
More Information on Traditional Food in France on a Budget
Logis de France provides information on food and lodgings in France.
Gîtes de France explains what a rural gite is and what to expect at a French bed and breakfast.