How and Where to Retire Abroad
Retirement Considerations for Americans
by Volker Poelzl
Resources updated by Transitions Abroad 11/2/2022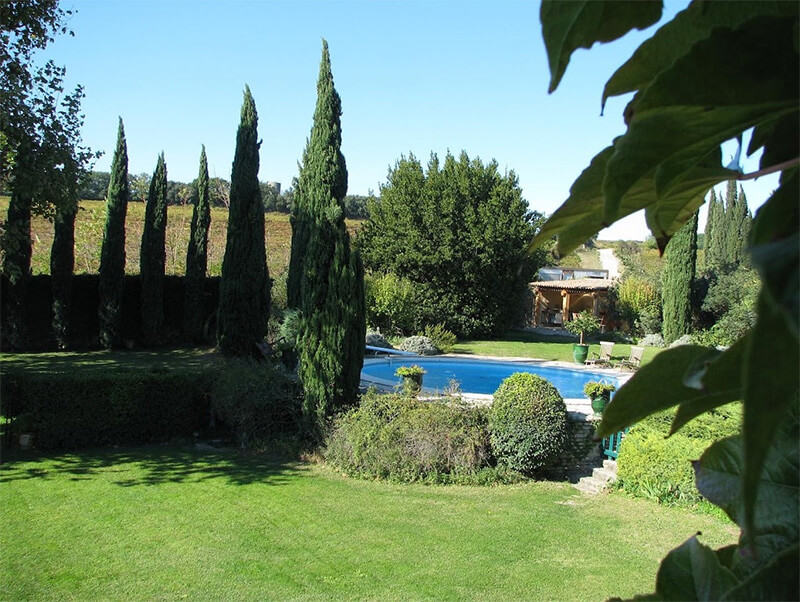 With many options to retire abroad, choose a location that is pleasant, affordable, and feels best for you. Photo © TransitionsAbroad.com.
We have received many emails from readers asking about retirement overseas. One reader asked:
"We are curious about any options to retire somewhere else, including outside America. Do you know of any countries where we could retire without citizenship?"
In fact, there are many countries where you can retire without first obtaining citizenship. Countries around the world have opened their doors to retirees and offer some programs to make it easy for retirees to settle in their country. Why? If you can prove you have income coming from your home, you help the local economy. Several countries, such as Italy and Ireland, also offer ancestral visas leading to citizenship. If one of your parents was born in that country, you could claim citizenship, but legally settling there is not a requirement.
But here is a consideration: To live abroad, you must qualify for a retirement visa. Most countries require proof of significant independent or retirement income from your home country. In some countries, foreign retirees are not allowed to work or engage in any gainful activity in the host country. In short, your entitlement to retire and obtain residency in a foreign country is almost exclusively based on your retirement or investment income. Each country has different laws, and there may be additional immigration requirements, such as a health exam and a criminal background check. You will be able to continue to collect your social security benefits while abroad if you qualify.
Where Retiring Overseas is Easier for Americans
Citizens of the European Union can reside legally and retire in any member country, regardless of retirement income. Still, citizens from North America don't have the same advantage when retiring abroad. However, a few countries offer preferential treatment for American retirees, making it relatively easy to obtain a residency permit. Mexico and Central American countries such as Costa Rica and Panama are well-known retirement destinations for U.S. citizens with relatively easy immigration procedures. Other countries, such as Belize and Nicaragua, follow suit at their own pace. However, most countries worldwide apply similar visa requirements for foreign retirees, regardless of their origin. The application process usually requires a written statement from a financial institution showing your regular monthly retirement or investment income. The income requirements vary by country in Europe, and is often less in developing nations.
Or, Buy Property Abroad to Live Part of the Year
Although where you can retire legally depends significantly on your retirement income or wealth, there are other options besides permanently retiring abroad. Instead of selling your home and moving overseas permanently, consider buying or renting a small home overseas and spending part of the year abroad in a country with affordable real estate and a low cost of living. This way, you do not need a permanent residency or retirement visa since you stay for only part of the year as a tourist. Living part of the year in another country is a popular option in Europe, where many retirees from northern countries spend part of the year at their retirement homes in southern Europe. Taking this path, retirees don't need to go through the red tape of getting a retirement visa, and they don't entirely sever their ties with their home country and community. In addition, many people of all ages continue to work during their retirement, given the facility of remote work with an internet connection. Please note: Those working for retirement income may have to pay taxes as appropriate in their chosen country and their home country.
Cultural Considerations for Retirees
Although financial considerations are vital, they should not be the only factor in deciding which country to choose. Retiring in a foreign country often comes with a significant change in culture and way of life, and I suggest only considering countries for which you have a cultural affinity. Retiring in Latin America can be very affordable, but the adjustment is challenging unless you like Latin culture, hot and humid weather in some countries, and speak some Spanish. Before considering a country for retirement, spending time there is essential to find out if you like the feel and way of life. In addition to cultural differences, keep in mind the level of development, quality of life, bureaucracy, safety, stability, and all legal requirements needed to qualify for a retirement visa.
For more information about living abroad in many countries, visit our Living Abroad by Country section and check out the "Expatriate Websites and Resources" links for the country of your interest. In addition, browse some of our articles for retiree and living abroad experiences in various countries.
Volker Poelzl is a Living Abroad Contributing Editor for TransitionsAbroad.com. He has traveled in over 40 countries worldwide and has lived in ten of them for study, research and work.