Volunteer Programs in Europe
Vacations and Service Projects from Restoring Medieval Castles to Organic Farming to Teaching
Article and photo by Volker Poelzl
Resources updated 9/1/2019 by Transitions Abroad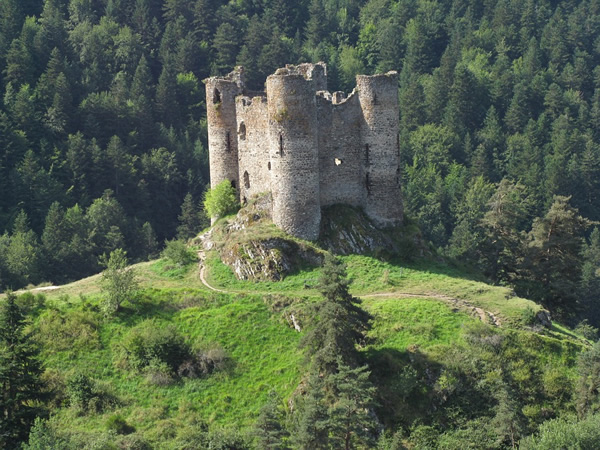 Volunteers are needed to help preserve Europe's heritage, including many projects restoring castles.
Europe remains the world's wealthiest continent and the need for international volunteers is different in kind from the world's poorer regions in Africa or Latin America. But even with well-developed welfare, education, and health programs, there are communities all across Europe that are in need of volunteers, whether for teaching English, child care, conservation, or preservation work on the many castles and other monuments that are scattered all over the countryside. A volunteer vacation in Europe is not only a great way to help people and communities in need, but it is also a transformational opportunity to get to know local Europeans while immersing yourself in their respective cultures, learn a new language, and experience Europe in a different way than most short-term travel allows.
Where Can You Volunteer in Europe?
Eastern Europe has become a prime destination for international volunteers, since it is Europe's poorest and least developed region. The fall of communism continues to leave a legacy of neglected communities with fewer resources to fend for themselves in the new capitalist economies of their countries. Volunteer work in Eastern Europe focuses primarily on social development projects, child care, and education, primarily in Romania, the Baltic states, Poland, Hungary, and even Russia. Volunteer work in Western Europe can be found everywhere, from the U.K. to Greece, and from Portugal to Germany. Opportunities range from restoration projects and environmental preservation to teaching, farming, and social services (mainly working with children, the disabled, and the elderly). There are both long and short-term volunteer opportunities all over Europe, ranging from two weeks up to a year. No matter much available time you have, you can rest assured that you will find a volunteer positions that suits your schedule.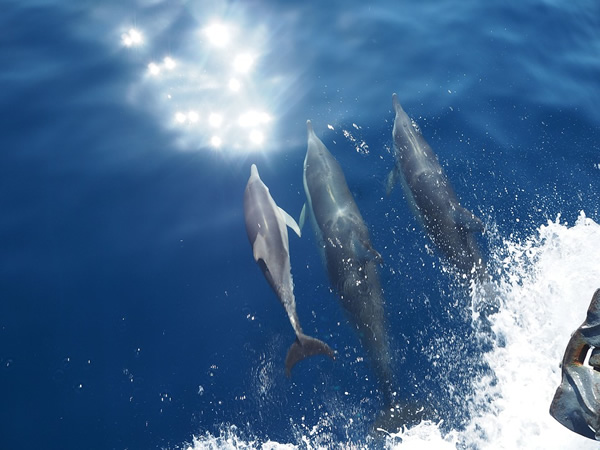 Volunteer vacations in dolphin and marine research are offered in Italy and Greece.
Volunteer Workcamps
Workcamps are a lot more enjoyable than they sound, as they allow collaboration and engagement with locals and people from around the world on a variety of projects and at a low cost. There are workcamps all over Europe, often involving construction, maintenance and restoration work of historically or culturally important sites, or even archaeological excavations. Workcamps are usually short-term volunteer projects that are geared toward young people and students. Most take place during the summer, usually between two and four weeks. Since participants work under local supervision, no previous experience is necessary. In general, workcamps do not pay their participants, but room and board is usually provided for the duration of the program. Imagine helping to rebuild a 1,000-year-old castle in approximately the same way it was originally built! Participants usually volunteer during the week and have the weekends off for leisure and cultural activities.
Volunteers usually work with local groups and under local supervision who provide technical expertise, which makes such projects a great opportunity to learn about the local culture and way of life. Also, as the name camp suggests, accommodations and living arrangements are camp-like and very group-oriented. Accommodations are often dormitory style, sometimes allowing you to sneak off to sleep in haylofts or other creative locations, and food may be prepared collectively and served in large dining tents. The social aspect of workcamps is perhaps its best-known quality, as locals often work with volunteers from dozens of different countries, allowing for deep language and cultural immersion as well as lifelong friendships. Since volunteers come from a variety of different countries, working knowledge of the local language is not necessary, although it is helpful, but you will likely pick up some knowledge. Several international organizations offer workcamps in Europe, among them the huge network that is Volunteers for Peace (VFP). There are also excellent country organizations such as the REMPART in France.
Volunteers for Peace works directly with NGOs all over the world, offering very reasonable rates. VFP's projects in Europe only require a US$500 registration fee to participate in one of many volunteer projects. Shared housing is usually included, but food is not. In general, workcamps offer the cheapest volunteer opportunities, although you are responsible for making your own arrangements for flights and visas, travel insurance, and leisure activities. In addition there probably won't be any pre-departure training or in-country orientation and support. Still, if you don't mind a more independent approach to your volunteer vacation, volunteering at a workcamp might be the right thing for you.
Volunteering on Organic Farms in Europe
Another activity similar to workcamps, and with many options is countries across Europe, involves volunteering on organic farms. There is a great deal of emphasis on communal living, shared activities and responsibilities. Organic farms usually offer room and board in exchange for your work. You may also be paid a small stipend. The work may not always be easy, but the rewards are often great if you enjoy working with the earth and with people from around the world. Volunteering on organic farms is also a great way to extend your travel to Europe as long as your visa allows (normally three months at a time, maximum). The best way to find an organic farm for volunteer work is through WWOOF, a fantastic worldwide network that connects organic farmers and volunteers.
Volunteer Teaching Opportunities
Although English is widely taught all across Europe, there are still rural communities and small towns, especially in poorer Eastern European countries, where volunteer English teachers are needed to teach children, adolescents, and adults. But there are even projects in Western Europe (Italy, Spain, Portugal, Greece, and others) where volunteers work with children and also offer English classes. During the communist era, English was not widely taught in Eastern Europe, and there is still a need for skilled English teachers, especially due to the eastward expansion of the EU and the increasing trade of Eastern countries with the rest of the world. The focus of many of these volunteer English-teaching opportunities is to give the locals the opportunity to learn and practice English with native speakers, which is normally difficult in rural and remote areas without a large English-speaking expatriate community. Classes are usually taught in classrooms at elementary and secondary schools and at community centers in small groups. Professional teaching experience is usually not required. Your native English-speaking skills are sufficient in most cases.
Working with Children and Youth
There are many opportunities in Europe for volunteers interested in working with children, including one interesting opportunity in Italy called A.C.L.E. A number of organizations work in impoverished countries in Eastern Europe, where volunteers can work in childcare and with needy children of all ages. Summer and day camps are another popular volunteer opportunity in Europe. In contrast to workcamps, which focus on manual labor, a camp counselor focuses on supervising the daily activities of the participating children. Most volunteering camp counselors are either high school students, recent high school graduates, or college students. Participants can expect to meet counselors from a large variety of different countries, making these volunteer positions a truly international experience. Depending upon the location, some knowledge of the local language may be required.
Helping the Disabled and Elderly
Many volunteer placement organizations in the U.S. have partnered with local projects across Europe to support social development and provide aid to disadvantaged communities and populations. No matter which European country interests you most, you will most likely find a suitable aid project where you can volunteer and help. Among the many areas where volunteers are needed and welcome are working with the disabled and people with psychological challenges, as well as working with the elderly, either at group homes, schools, community or day centers. Much of the work is centered on teaching daily living skills and offering a variety of educational and leisure activities.
Environmental Preservation
Stricter environmental regulations by the EU have been a boon to the protection of threatened ecosystems and wildlife in Europe. Where once many species were extirpated or nearly extinct, there has been a comeback of native ecosystems and wildlife in many areas across Europe thanks to the work of wildlife and conservation organizations as well as government agencies. Although opportunities in preservation are not as abundant as other types of volunteer work, there are still numerous projects where volunteers are welcome to lend a hand or share their expertise. Volunteer work for the environment is among the most expensive volunteer options.
Among the many opportunities to work with wildlife and environmental preservation are wildlife sanctuaries for wolves in Portugal and bearded vultures in Spain, as well as dolphin, whale and turtle research projects in Spain, Italy, and Greece. If you are interested in volunteering in the U.K., you could volunteer with the National Trust (which administrates the U.K.'s natural, cultural, and historical heritage) and work in conservation and restoration projects. As the National Trust's site states: "Whether you fancy carrying out a survey of moorland plants or herding goats to drystone walling or organic gardening we will have something to suit you and all in stunning countryside or coastal locations."
How Much Should You Expect to Pay?
Prices vary widely between organizations, countries, and programs. In general, volunteer placements in Eastern Europe are cheaper than in Western Europe, and your daily expenditures will also be less due to the lower cost of living. Wildlife preservation projects are amongst the most expensive, but program cost depends largely on the placement organization and their overseas program partners. Keep in mind that many volunteer organizations handle a variety of logistics, and may provide food, accommodations, transportation, health insurance, etc. which may be difficult for individuals to arrange in Europe by themselves.
Full Service Volunteer Programs
While no-frills workcamps are cheap, the costs of all of the following programs reflect significant services provided which make life as a volunteer easier, safer, and more fun. There is often an emphasis on finding a variety of activities outside of your volunteer work while allowing cultural immersion. Here are a few examples you may check out to see what is included along with the fees:
Visa or No Visa?
Before making serious plans for a volunteer vacation in Europe, check with the consulate of the country of your interest and make sure that you will be able to get the appropriate visa, if required. In the past, volunteers used to come to Europe and perform volunteer work as tourists, but for longer-term periods (usually greater than 90 days) new visa requirements in some countries now require volunteers to obtain special visas. If a visa is required, you need to make sure that your volunteer project or organization in Europe is willing to be your sponsor.
For other articles about volunteering in Europe and for more extensive program listings, please visit our Volunteer in Europe page.
Volker Poelzl is a Living Abroad Contributing Editor for TransitionsAbroad.com. He has volunteered in several European countries and found it to be a worthwhile and enriching experience.