Short-Term and Summer Jobs Worldwide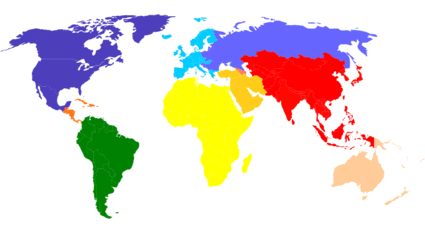 Jobs Worldwide

Key Employers Worldwide
English Teaching Jobs Worldwide
Internship Jobs Worldwide
Volunteer Jobs Worldwide
Work and Learn Programs from InterExchange
InterExchange, a nonprofit organization with more than 50 years of cultural exchange experience, offers work and experiential learning programs for U.S. citizens around the world, including Au Pair, Teach English, Spanish Immersion and Work & Travel.

Programs are offered in Asia, Europe, North and South America, and Oceania.
Contact: Interexchange, Inc., 100 Wall Street, Suite 301, New York, NY 10005, USA.
Tel.: 212-924-0446; toll-free 1-800-597-3675.
Email: workabroad@interexchange.org
Website: www.InterExchange.org

Featured
International TEFL and TESOL Training
CTESOL / CTEFL: Teach English Around the World
4 week — Internationally accredited courses worldwide.
ITTT's in-class TESOL courses are offered in over 30 locations worldwide. Our courses provide a solid grounding in teaching methodologies and English language concepts. They have a strong emphasis on practical teaching experience and trainees receive several hours of teaching practice with real students. In-class course locations: Australia, Argentina, Brazil, China, Costa Rica, Czech Republic, Egypt, England, France, Greece, Indonesia, Ireland, Italy, Japan, Mexico, Nepal, Philippines, Spain, Thailand, USA, Vietnam.

Online/Distance Courses:
CTESOL/CTEFL: 120-hour and 60-hour certification courses.
CTBE: Certificate in Teaching Business English.
CTEYL: Certificate in Teaching English to Young Learners.
Dates: Course available each month all year-round
Cost: 4 week in-class courses from $1490; Online/Distance courses from $175.
Website: www.teflcourse.net

Featured
BUNAC Working Adventures Worldwide
Since 1962, BUNAC have been enabling all young people to discover the world through life changing work and travel adventures. We are experts in providing programs that span a long list of countries: the UK on our Intern in Britain program, Ireland, Australia, New Zealand, Ecuador, South Africa, Cambodia, China, Spain, Nepal, Thailand and Canada. We provide assistance in getting your work permit and job hunting support in-country. To find out more information, visit our website. 

Dates: Year-round
Contact: BUNAC USA, 585 N. Juniper Drive Suite 250, Chandler, AZ 85226
Tel.: 866-220-7771
Email: info@bunacusa.org,
Website: www.bunac.org

Featured
ELI Abroad
Experience a cultural immersion while participating in a meaningful international internship or volunteer program! ELI partners with hundreds of local organizations in countries on five continents to provide internship or volunteer opportunities for anyone looking for an international experience. Whether you would like to devote your time to caring for orphans in the Philippines, teaching in a rural school in Ghana, breeding tortoises in the Galapagos, working at a health camp in India, planting trees in rural Tanzania, they can set up the right program for you. Internships and volunteer programs can last any length of time from a week to a year.
Dates: Programs are available throughout the year and dates are flexible.
Costs: The cost will depend on the country and duration of the program.
Contact: ELI, 1557 Ogden St. #5, Denver, CO 80218
Tel.: 303-321-8278
Email: info@eliabroad.org
Website: www.eliabroad.org

Featured
A Broader View Volunteers Corp, USA Non-Profit Charity Organization
Since 2007, A Broader View Volunteers has offered customized, safe, and cost-effective international volunteer abroad and culturally immersive travel experiences, worldwide. As a non-profit, participants can fundraise on our website with donors receiving charitable tax receipts for their contributions. ABV is focused on supporting the local community committing 65-70% of all volunteer funding to our overseas projects. Programs include woman's empowerment, education, global health, childcare, animal rescue, and conservation projects.
We have programs in South America, Central America, Africa, and Asia, including Chile, Peru, Ecuador, Colombia, Costa Rica, Nicaragua, Honduras, Belize, Guatemala, Uganda, Tanzania, Kenya, Ghana, Zambia, South Africa, Cameroon, Rwanda, Nepal, India, Vietnam, Philippines, Cambodia, and China.
Tips to choose an organization: Check independent feedback, check social media, and ask for financial disclosure.
Contact: A Broader View Volunteers Corp, 236 Glen Place, Elkins Park, PA 19027.
Tel.: 866-423-3258 or 215-780-1845 (US), (020) 3289-9896 (UK), (02) 8003-3474 (AU).
Fax: 215-887-0915 / Skype: Abroaderview.org
Email: volunteers@abroaderview.org, info@abroaderview.org
Website: www.abroaderview.org

Featured
AIESEC (International Association for Students in Economics and Business Management)
Business, engineering, and IT work placements available in 125+ countries. Interns must apply through a university-based AIESEC chapter in the U.S.
Camp Counselors USA (CCUSA)
Summer camp counselors needed for Canada and working holiday options in Australia or New Zealand. Intern and volunteer options available worldwide.
CIEE: Teach English Abroad
Paid Teach Abroad programs in Chile, China, Czech Republic, Dominican Republic, Morocco, Portugal, South Korea, Spain, Thailand and Vietnam for university graduates seeking to teach English internationally for a semester or a year.
Communicating for Agriculture Exchange Program (CAEP)
Work abroad program in a range of countries for people aged 18-30 (some programs vary) with at least two years of practical experience in agriculture, horticulture, or equine husbandry. For winemaking, exchange participants must be aged 21-35 and have experience of at least one grape harvest.
Cultural Vistas: Internships Abroad,
An organization that is dedicated to providing a wide variety of cultural exchange programs for both inbound and outbound students worldwide. Cultural Vistas offers programs offering a variety of personalized professional internships and training programs to France, Germany, Ireland, Spain, Switzerland, and the U.K. Summer fellowships are also available worldwide.
Earthwatch Institute
International environmental charity that recruits over 4,000 volunteers a year to assist professional, scientific field research expeditions around the world.
Foundation for Sustainable Development (FSD): International Sustainable Development Internships
FSD provides capacity building, funding, and human resources to over 300 grassroots organizations in Latin America, Africa, and Asia. Our programs provide comprehensive development training, immersion, and the opportunity for participants to design and implement collaborative projects with the help of a Site Team and their host organization. With our partner organizations, we implement solutions that improve social, environmental, educational, and economic conditions at the community level.
Global Routes: Gap Programs
Customized teaching and other activies for volunteers over 17 years of age in countries worldwide. Experienced leaders also needed for travel programs.
International Association for the Exchange of Students for Technical Experience (IAESTE)
Short- and long-term internship placements in more than 80 countries available to university students aged 19-30 in science, engineering, math, computer science, agriculture, or architecture.
Peace Corps
Sends U.S. citizens (minimum age of 18) on 2-year volunteer assignments. Volunteers serve in 70+ countries in Africa, Asia, the Caribbean, Central and South America, Europe, and the Middle East. Collaborating with local community members, volunteers work in areas like education, youth outreach and community development, the environment, and information technology.
Real Gap Experience
Offers a range of travel, volunteer, and work programs includes short-term conservation volunteering in Australia, working with wildlife in Southern Africa, paid teaching in China, and volunteer placements in Latin America.
SWAP (Student Work Abroad Program)
Administered by the Canadian Federation of Students, the organization coordinates a working holiday program for Canadian students and non-students in the U.K., Ireland, France, Germany, Austria, New Zealand, Australia, Japan, and South Africa. Non-Canadian students can participate in Work Canada for 6 months.
Teach Away Inc.
Teaching English as a Second Language Placements Worldwide
Teach Away has become one of the largest teacher recruitment agencies in the world. Each year, Teach Away places hundreds of teachers in countries around the world including the United Arab Emirates, Hong Kong, Japan, China, Thailand, Vietnam, Taiwan, Saudi Arabia, South Korea and many more. Teach Away's partners include a wide range of educational institutions including Public/Private Schools; International Schools; Businesses requiring English Language Instructors; and Private English Schools.
Workcamps around the world accept unskilled short-term labor for 2 to 4 weeks, mainly in the summer. There is a massive effort to coordinate workcamp programs; however, for now interested volunteers should apply to a partner organization in their own country, principally Volunteers for Peace. Registration for most workcamps is between $235 and $500, which covers simple accommodation and food but not travel expenses.
WWOOF (World Wide Opportunities on Organic Farms)
Global website has links to the national offices in the countries that have a WWOOF coordinator. National WWOOF coordinators compile a list of their member farmers willing to provide free room and board to volunteers who want to help and are interested in furthering the aims of the organic movement. Currently there are WWOOF branches in the U.K., Denmark, Sweden, Germany, Switzerland, Austria, Czech Republic, Italy, Slovenia, Turkey, Australia, New Zealand, Canada, Mexico, Ghana, Uganda, Nepal, China, Japan, Korea, and U.S. An online list of organic farms in all other countries (known as WWOOF Independents) can be obtained from WWOOF-UK.