Paid Travel Jobs
Tourism and Hospitality Work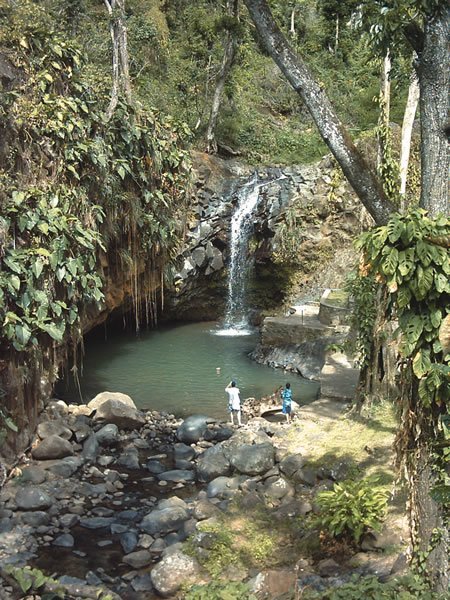 Photo by Kristin Carter.
BUNAC
Working Holiday Jobs Abroad
BUNAC USA has been leading travel experts since 1962, offering a range of work abroad opportunities in Australia, New Zealand, and Canada. From internship placements to paid jobs in a wide variety of sectors and accommodation support, find travel jobs for 6-12 months. Got a question? Email us.
Contact: BUNAC USA, 585 N. Juniper Drive Suite 250, Chandler, AZ 85226
Tel.: 866-220-7771
Email: info@bunacusa.org
Website: www.bunac.org

Featured
Abbey Road Programs
The organization is seeking summer teachers for travel jobs in their language immersion and pre-college travel programs in Spain, France, and Italy for high school students.
All Cruise Jobs
A worldwide job board offers a very wide variety of hospitality jobs on major cruise ships related to entertainment, sports, food and beverage, photography, and much more.
Anywork Anywhere
A UK directory that provides resources for work, adventure, and travel jobs throughout the UK, Europe and Worldwide. Many opportunities provide accommodation and are full-time temporary positions, and permanent vacancies are also advertised.
Bold Earth Teen Adventures
The organization offers summer camp jobs for leaders supervising teen activities such as biking, hiking, sailing, surfing, scuba diving and safaris in Asia, Africa, Latin America, Europe and the South Pacific.
Camp Counselors USA
Summer jobs as camp counselors in Canada, and holiday work, including travel jobs, for up to 12 months in Australia and New Zealand.
Global Choices: Work and Travel Abroad.
Many jobs are in the hospitality sector. The participants have an option to choose from various locations. Positions are available in local restaurants/bars and in 3-5 star hotels and country houses. Work and travel and working holiday jobs in Australia, Britain, Canada, Cyprus, Greece, New Zealand, Portugal, Spain, the U.K., and the U.S.A. with E.U. citizenship required for some but not all positions. A gap year option.
JF Recruiting
Agency offers job postings for a variety of positions on yachts worldwide allowing you to combine travel and work.
Jobaroo
A site that provides information about seasonal work and hospitality jobs in Australia. Jobaroo also has visa information and other useful resources for travelers and other professionals interested in living and working in Australia.
JobMonkey.com
A site that provides articles, resources, and a database of seasonal work in tourism, hospitality, camps, tours, and other forms of jobs abroad.
Lindblad Expeditions — National Geographic
Partnership in responsible small cruise ship adventures to exotic destinations worldwide has a variety of hospitality jobs available for qualified applicants.
ResortJobs.com
Features a database for members, with tourism and hospitality jobs worldwide.
Seasonworkers.com
Provides a diverse list of hospitality and travel jobs for all seasons around the globe. The site provides a forum so that those who have work experience can stay in touch and network with current and past workers.
Summerjobs.com
A database of short-term travel jobs, many of which are related to tourism and hospitality.