Work in the Cayman Islands
Britain's Cayman Islands, Grand Cayman and its sisters Cayman Brac and Little Cayman, offer an abundance of short-term jobs. You can find work as a bartender or waitress, in a law firm, or at a beach resort. If you are a scuba instructor, or if you know anything about sailing, parasailing, wave runners, or water skiing, Red Sail Sports or a similar resort is almost guaranteed to have an opening within six months.
The most common way to find a job on the island is to come for a visit and search for work in person. The best month to look for a job is October. On your flight to Grand Cayman you will be asked to fill out an immigration form giving your reason for visiting. It is best not to lie. If you are coming to look for a job, make sure to check the "Looking for work" box on the immigration form. If you check "Vacationing" and you do find a job, Immigration will make you leave the island and come back.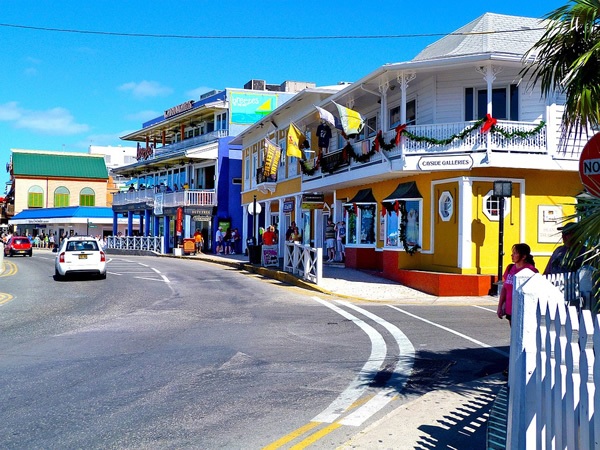 Whether you visit before you move here or arrange your job prior to coming, you'll need a work permit, so be prepared. You must provide your employer with a police clearance from the police chief in your home city, a full medical report using forms provided by your Cayman Islands employer, three passport-size pictures, and a photocopy of the front page of your passport. It takes anywhere from one to three weeks to process the permit once your employer has sent in your papers to Immigration. Permits are for six months or one year.
Without a work permit the longest you can stay on the island is 30 days. If you are in a tight situation, you can buy extensions from Immigration. You'll have to bargain over the cost—around $100 for an extra month.
Living expenses in the Cayman Islands are high, but since there is no income tax you are usually able to save some money. Grand Cayman is the largest island and has the highest population, peaking at 40,000 people in the high season. Obviously, this is where most of the jobs are found; it's a great place to experience the culture of Cayman while meeting all sorts of people. You can choose a slower, more mellow life by living in the outskirts of the island or on Cayman Brac (population 3,000) or Little Cayman (population 60).
These islands are among the most wealthy, and safest, places in the world, offering foreign workers a place to save money and enjoy life while planning further travel.
CHRISTINE CASALE has a BA in Marine Biology from the Univ. of California, Santa Cruz. She is a certified scuba instructor and is training to be a submarine pilot with Atlantis Submarines on Grand Cayman.
Related Topics
Jobs Abroad