Why Internships Abroad Boost Your Resume and Career
Shape Your Future with International Experience
By Volker Poelzl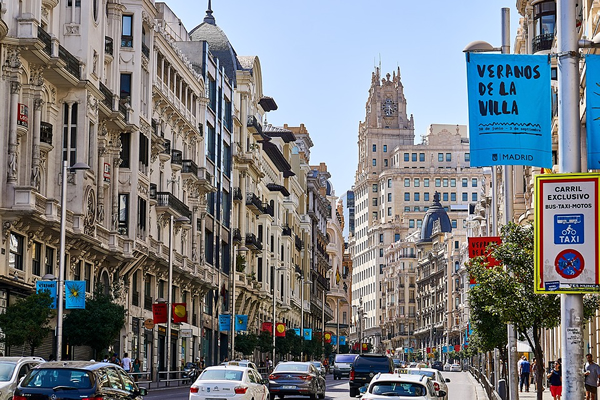 Internships are available worldwide, including in Madrid.
Internships have always been a valuable stepping stone for students and graduates seeking work experience before starting their careers. Over the last two decades, international internships and short-term work experiences abroad have surged in popularity. Even with the global pandemic, many internships were modified to handle remote learners and workers. Internship programs can now expand the generally accepted ways hands-on experience can be acquired. Thanks to a growing global job market, internships at home and overseas are now recognized as indispensable tools for enhancing your resume and achieving your career aspirations.
Expanding Opportunities
As international trade continues to rise, there's a growing demand for professionals with international experience. Universities and organizations are responding to this need by offering undergraduate and graduate students opportunities for international internships. Many U.S. students have seized these expanding overseas internship opportunities. Several well-established organizations encourage educational and experiential international exchanges, such as AIESEC, IES Abroad, Cultural Vistas, and the exceptional resource for educational travel, the Institute of International Education. These organizations have seen a significant uptick in American students seeking in-person or virtual international internships.
Third-party organizations also specialize in arranging international internships, often for a fee. Consider these fees an investment in your future career. To get started, explore our list of top internship organizations, as well as our other internship listings, and do your due diligence when comparing programs, assessing cost-effectiveness, and seeking alum feedback.
Opening Career Opportunities
International internships are no longer just a supplement to your education. They've become a crucial part of career development, particularly for those aiming for careers in international affairs, business, or government service. Yet, their benefits extend to any career path. In today's fiercely competitive job market, showcasing overseas work experience, a global perspective, and cross-cultural communication skills can set you apart, regardless of the political climate.
Furthermore, international internships offer the chance to immerse yourself in a foreign culture, learn a new language, and forge lasting friendships with locals. It can also be a foot in the door with a future employer, especially if you're considering working overseas. Many companies prefer candidates with prior international experience, making an internship abroad a significant asset on your resume.
Make the Most of Your Internship
Before accepting an internship, research the details to ensure they align with your goals. Internships can vary significantly regarding pay, college credit, and support services. Some may cover orientations, language courses, room and board, insurance, and visa assistance. In contrast, others expect interns to handle these aspects themselves. Familiarize yourself with the internship's specific requirements, including language skills and academic prerequisites. Contact the organization directly or seek references to gain insights into the program.
Financial Considerations
Budgeting for your internship is crucial. Some organizations charge significant placement fees; expenses can quickly add up when factoring in housing, travel, health insurance, and language courses. Explore financial aid options, especially if you earn college credit during your internship.
How to Find Your Ideal Internship Abroad
Numerous avenues lead to international internships. Universities often collaborate with companies and organizations that place interns abroad. If you're a university student, look for internship opportunities linked to study abroad programs through your institution or external providers. For independent seekers, directly contacting overseas companies can yield results. Government organizations, trade associations, multinational corporations, and institutions like the United Nations also offer internship openings. Expand your search by checking the State Department website and American Chambers of Commerce in foreign countries.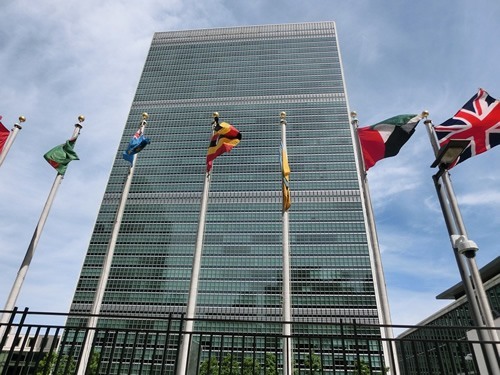 Internships at the United Nations can lead to a career or help build a great resume.
Language Skills
While speaking the local language is advantageous, it's not always required. Many multinational companies operate in English, making fluency less critical. Still, your experience will be enriched if you speak the local language or take language courses during your internship.
Navigating Visas
Securing a work permit for an internship is generally more straightforward than a regular job. Internships typically last six months or less and don't compete with local job markets. However, each country has its own visa regulations, with some offering dedicated internship visas and others providing short-term work permits. Understanding the specifics of your chosen country's visa requirements, limitations, and conditions is essential before accepting an internship.
Resources
Visit TransitionsAbroad.com's Internships Abroad section for a comprehensive list of organizations offering or referring international internships. There, you'll also find valuable resources and firsthand participant accounts.
Volker Poelzl is a Living Abroad Contributing Editor for TransitionsAbroad.com. He has traveled in over 40 countries worldwide and has lived in ten of them for study, research and work.