Adventure Tours and Travel Programs Worldwide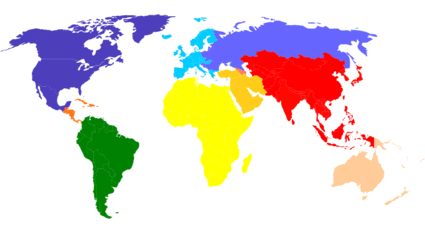 Affordable Adventures for Women
Affordable Adventures, Off-the-Beaten-Path. Travel doesn't have to be expensive and you don't have to do it alone. We offer small group trips with local knowledgeable guides. Our trips are to places we've personally experienced so you can be assured to have the best trip possible

Hiking, Photography & Painting trips in the Whitewashed Villages & Mountains of Andalucía, Southern Spain. Walk next to Frigate Birds, Red & Blue-Footed Boobies, Owls, 100-year-old Tortoises, Penguins & Sea Lions in the Galapagos Islands & sleep on a 1st Class Catamaran Yacht. Wander UNESCO Medieval Towns on a Fjord in Montenegro. Enjoy cooking lessons in Crete. Explore the timeless beauty of Cuba and dance to local music in Old Historic Havana. Hike next to Glaciers in Patagonia. Mingle with Counts & Castles in Transylvania, Romania. Spy on Lions, Leopards, Cheetah, Giraffe, Zebra, Wildebeest, Hippos and Elephants on Safari in the Spectacular Serengeti.

Explore the world with like-minded travelers on our Small Group trips.
Dates: All Year
Cost: Affordable budget prices with superior accommodations. We match single travelers to avoid the cost of the single supplement.
Contact: Travels Together LLC, 505 E. 82nd Street, Suite 4D, New York, NY 10028.
Email: info@travelstogether.com
Website: www.travelstogether.com

Featured
Sights and Soul Travels
Experience the ultimate Tours and Vacations for Women: see that magical place you've always dreamed of, make timeless discoveries, connect with new, like-minded friends and enjoy the perfect blend of outdoor adventures and cultural exploration. Sights and Soul travels slowly, in small groups, enjoying exclusive experiences, fine dining, boutique hotels, and personalized services.
Join us in Argentina & Brazil, Australia & New Zealand, Bali, the Baltics & Russia, Chile, Costa Rica, Croatia, Dubai, Eastern Europe, Egypt & Jordan, England, France, the Galapagos, Germany, Greece, Holland & Belgium, Iceland, India, Ireland, Israel, Italy, Morocco, Norway, Peru, Poland, Portugal, Romania, Scotland, South Africa, Spain, Switzerland, Tanzania, Thailand & Laos, Vietnam & Cambodia or Zimbabwe & Botswana.
Dates: Year round.
Cost: Competitively priced, with value added experiences. Roommate guarantee to avoid the cost of the single supplement, if required.
Contact: Sights and Soul Travels, 13610 Chrisbar Ct., Germantown MD, 20874
Tel.: 866-737-9602
Email: travel@sightsandsoul.com
Website: www.sightsandsoul.com

Featured
Gutsy Women Travel: It's Your Life…Live IT!™
Gutsy Women Travel was created 18 years ago to cater to like-minded women from all walks of life who love to travel and want to share the experience with others. We offer worldwide-guided vacations, Boutique River Cruises and African Safari's offering one-stop shopping from travel insurance, transfers, airfare and pre and post tours. It's about broadening horizons, feeding an inner desire to travel, and creating new friendships with other gutsy women! There's never been a better time to be bold, be adventurous, be spontaneous, and just be gutsy! 24/7 Online booking inquiry.
Dates: All year long
Cost: For further information, please contact us via email (see below) or call (see below). We have a guaranteed discounted share pricing and no single supplements on land packages as well as past travelers savings, special air inclusive promotions and early booking discounts.
Contact: April M. Merenda, President & Co-Founder, Gutsy Women Travel, LLC, Operated by Club Adventures powered by AAA Exclusive Vacations, 110 Royal Little Dr, Providence, RI 02904.
Tel.: 1-866-IM-GUTSY (1-866-464-8879)
Email: info@gutsywomentravel.com
Website: gutsywomentravel.com

Featured
Discover Ecuador's Four Worlds
Does it seem to you that all travelers these days have the same experiences and come home with the same tales? Be more than just a tourist with your family, and get to know Ecuador in a way that only local specialists can show you! Your adventure starts with Spanish classes, along with cultural excursions to get to know the Andes highlands better. Then have the unique chance to get involved by working with street children, sports or helping to rehabilitate Wildlife. End your time exploring the Amazon Rainforest and the Pacific coast. Let the local experts guide you!
Dates: Year Round
Contact: Lead Adventures Ecuador & Galapagos, Juan Leon Mera 1574 y La Pinta (2nd floor office 2A) Quito - Ecuador
Tel.: US/Canada 1 800 579 3905 or Ecuador 5 932 254 1633
Email: info@lead-adventures.com.
Websites: www.lead-adventures.com

Featured
Customized Galapagos Trips Only for Families
Help to preserve the Galapagos Islands with your beloved ones. As local operators we will offer you a perfect volunteer and travel holiday for your family only, you choose dates and duration of program!
Everybody travels these days but not all will have an experience like this one, the perfect chance for families to bond between past and new generations. This is the authentic Galapagos Experience, something so real that most people will never see anything remotely like it in their lifetime. This is your chance to do something unique and to make a difference at the same time.
Dates: Year Round
Contact: Lead Adventures Ecuador & Galapagos, Juan Leon Mera 1574 y La Pinta (2nd floor office 2A) Quito - Ecuador
Tel.: US/Canada 1 800 579 3905 or Ecuador 5 932 254 1633
Email: info@lead-adventures.com.
Websites: www.lead-adventures.com

Featured
WanderTours
WanderTours specializes in small group tours and caters to a clientele looking for unique, soft-adventure travel. We choose off-the-beaten path destinations and incorporate unique activities that can only be found in a more personalized tour.
In addition to our women-only soft-adventure tours to countries such as India, Bhutan, Vietnam, Cambodia, Myanmar, Thailand & Laos, we offer culinary tours in Seattle, Santa Fe and New Orleans. We also offer an annual co-ed tour to Papua New Guinea to visit the Mt. Hagen Sing Sing.
An integral feature of each of our international tours is our WanderTours Giving Program, where a portion of each tour participant's fee is donated to a local organization in the host country.
Dates: Year round
Cost: Costs vary. Exact costs can be found on our website.
Contact: Beth Whitman – WanderTours, PO Box 16102, Seattle, WA 98116
Tel.: 1 888 818 9918
Website: wandertours.com
BikeTours
Bike Tour Adventures in Europe
BikeTours serves as a central resource for bicycle tours around the world, representing tour companies that offer almost 100 tours in 70 countries throughout Europe, Asia, Africa, Australia and North America. BikeTours offers a variety of resources to help travelers choose tours and handles the entire booking and payment process.
Imaginative Traveller
Small Group and Tailor-Made Adventure Tours
Specializes in small group adventures worldwide. Tour leaders have extensive independent travel and leadership experience.
Intrepid Travel
Fun, Affordable and Responsible Travel Since 1989
For travelers with a yearning to get off the beaten track, Intrepid opens up a whole new world. With an average group size of just 10 people, Intrepid gives travelers the freedom and flexibility to get off the tourist trails and really experience local cultures at an affordable price. Whether it's a Thai homestay, a Peruvian trek, an Italian feast or an African safari, Intrepid takes travelers to over 100 countries worldwide.
Stride Travel
Find TopTours and Tailor-Made Adventures Worldwide
The most comprehensive search and reviews site for tours and adventure packages. Find & compare thousands of trips from hundreds of operators.