Adventure Tours and Travel Programs Worldwide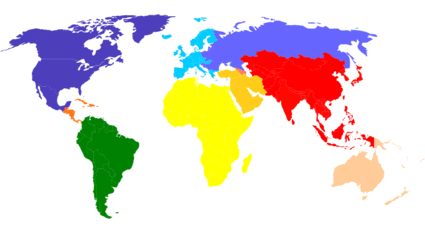 WanderTours
WanderTours specializes in small group tours and caters to a clientele looking for unique, soft-adventure travel. We choose off-the-beaten path destinations and incorporate unique activities that can only be found in a more personalized tour.
In addition to our women-only soft-adventure tours to countries such as Morocco, Antartica, Peru, Scotland, Finland, Vietnam, Cambodia, Cuba, we offer culinary tours in Santa Fe. We also offer an annual co-ed tour to Papua New Guinea to visit the Mt. Hagen Sing Sing.
Sights and Soul Travels
Tours and Vacations for Women
Experience the ultimate Tours and Vacations for Women: see that magical place you've always dreamed of, make timeless discoveries, connect with new, like-minded friends and enjoy the perfect blend of outdoor adventures and cultural exploration. Sights and Soul travels slowly, in small groups, enjoying exclusive experiences, fine dining, boutique hotels, and personalized services.
Join us in Africa, Antartica, Asia, Australia and the Pacific, Central and South America, Europe, and the Middle East.
Competitively priced, with value added experiences. Roommate guarantee to avoid the cost of the single supplement, if required.

Lead Adventures
Galapagos Experience: Volunteer and Adventure Travel
Does it seem to you that all travelers these days have the same experiences and come home with the same tales? Be more than just a tourist with your family or as a senior, and get to know Ecuador in a way that only local specialists can show you!

Other programs help to preserve and explore the Galapagos Islands. As local operators we will offer you a perfect volunteer and travel holiday. You choose dates and duration of program!

We also offer other volunteer opportunities and tours in Ecuador and Peru.

BikeTours
Bike Tour Adventures in Europe
BikeTours serves as a central resource for bicycle tours around the world, representing tour companies that offer almost 100 tours in 70 countries throughout Europe, Asia, Africa, Australia and North America. BikeTours offers a variety of resources to help travelers choose tours and handles the entire booking and payment process.
Explore!
Adventure Travel: Tours and Vacations
Explore also supports sustainable, responsible travel by funding charities in the regions they visit and ensuring that all those who work for the company are treated fairly and paid a good wage. They also ensure that locals benefit economically by being employed as leaders, guides, and drivers. Tours also use local restaurants and hotels where possible. For reduced environmental impact, they offset their carbon emissions and support conversation projects in the regions they visit. Founded in 1981, with 350 trips to 100 countries, there are plenty of exciting options.
Intrepid Travel
Fun, Affordable and Responsible Travel Since 1989
For travelers with a yearning to get off the beaten track, Intrepid opens up a whole new world. With an average group size of just 10 people, Intrepid gives travelers the freedom and flexibility to get off the tourist trails and really experience local cultures at an affordable price. Whether it's a Thai homestay, a Peruvian trek, an Italian feast or an African safari, Intrepid takes travelers to over 100 countries worldwide.
Stride Travel
Find Top Tours and Tailor-Made Adventures Worldwide
The most comprehensive search and reviews site for tours and adventure packages. Find & compare thousands of trips from hundreds of operators.