Language Schools in Asia
Learn at Language Programs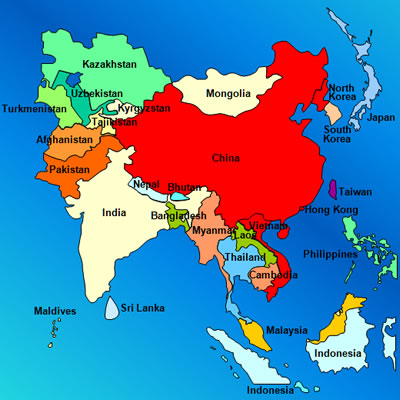 Language Learning Stories from Asia
KCP International Japanese Language School / Intensive Japanese Language and Culture
Full Japanese-language immersion for the serious student. Comprehensive:"Direct Method" Japanese-only instruction by top-rated professors, in classes with students from other parts of Asia and other countries. Student-teacher ratio 11:1 or better. Teachers are unfailingly helpful; compassionate program staff. Supplemental conversation groups in English if needed. Six language levels. Japanese Culture and Civilization course (plus excursions) and optional co-curricular activities. Earn a year's credit or more, in Semester, Extended Semester, or Academic Year terms. Academic credit available and issued by US Universities. Also, popular Summer Short-Term. Dormitory and homestay. Put yourself on the line, kick up your Japanese, and be proud of your achievement—at a reasonable cost.

Contact: KCP International US
Website: www.kcpinternational.com
Internship in Japan — Language + Internship Program
ICC Consultants Inc. is the leading internship provider in Japan.
Our language + internship program includes Japanese language classes at a well-known Japanese school and the internship. The duration and starting dates are flexible, which makes the program convenient for any student.
ICC works with a huge variety of host companies and cover almost all professional fields. If you want to explore Japanese business culture, learn or improve your Japanese and integrate into Japanese corporate life — this program is a perfect choice.
Internship in Japan will supercharge your career!
Go Abroad China
Learn Chinese in China with Immersion Experience
Founded in 2003, Go Abroad China has accepted over 4,000 students worldwide into Learn Chinese in China program at China's vibrant cities — Beijing and Shanghai.

All language courses are based in total immersion and highly tailored for all-level learners who wish study in China for weeks, months or a whole year, featuring one-on-one private tutoring, intensive small-group class, HSK preparation, gap-year study and high school language program as well as university language program by partnering with China's top universities. All learners are to be immersive in all aspects of China's life to master Chinese with fun.

Contact: Go Abroad China. 
Tel: 86-15611618596 
Email: inquiry@goabroadchina.com
Hutong School
Chinese Language Classes and Internships Throughout China
The Hutong School is dedicated to guiding the prospective client through his/her initial stages, offering a personalized service dedicated to meeting his/her needs, as well as a deep understanding of the complex society that he/she will enter. In the process of developing its program, the Hutong School's educational department has worked closely with students who study Chinese as a foreign language.
LTL Mandarin School
Learn Chinese in China
LTL Mandarin Language School offers Chinese classes both for expats living in China and for those wishing to come from overseas and study Chinese intensively. We have schools located in Beijing and Shanghai and a immersion program located in the ancient city of Chengde, just a couple of hours outside of Beijing. Our classes can be taken 1-on-1 or in small group and are always taught by university qualified Mandarin language teachers.
Mandarin House
Chinese Language Schools
Shanghai, China's most dynamic city, is the perfect place for your Chinese immersion experience. Practical, quality, comfort ... Learn with Mandarin House, the best Chinese language school in Shanghai. The school is located one block from the trendy street, Huai Hai Lu. The school has wireless internet access, and provides an excellent learning environment. Our after class activity program will ensure that you can enjoy not only your language lessons, but also the vibrant city of Shanghai.
Schools also located in Beijing, Hong Kong, and Guangzhou with homestay options.
Miracle Mandarin
Learn Chinese in Shanghai
Miracle Mandarin is a language center with an exclusive method allowing you to learn Chinese faster, from all forms of language classes, at all levels, to online classes, to internships.

That's Mandarin
Learn Chinese at Language Schools in China
That's Mandarin is a professional Chinese language school with branches located in the heart of Beijing, a branch in the bustling center of Shanghai, and one in downtown Shenzhen. Our number one priority is to provide our students with the confidence and skill to apply the Chinese they learn in the classroom in their daily lives, so all our programs are tailored to suit your individual goals and requirements. Whether learning Chinese is a labor of love or a daunting necessity, we will ensure that you can progress with ease, communicate with confidence and embrace the Chinese language