How to Use Study Abroad to Launch Your International Career
Planning Educational Experience with a Focus on Your Future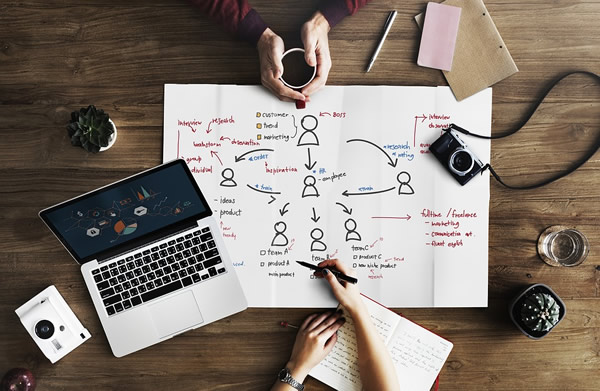 You know you want to study abroad—Literature at Oxford, Conflict Resolution in South Africa, or Environment and Development in Mexico.
And you know you want an international career—international journalism, socially responsible import export, teaching, or environmental conservation.
How can you plan now to maximize study abroad so it can help you launch your international career? These tips will help you plan ahead.
Choose countries and programs carefully. In addition to thinking about where you might like to work after graduation, reflect carefully on what you are likely to do for work, and choose your study abroad program accordingly. What skills, networks, and cultural competencies will your profession require? Many schools now offer study abroad with themes that relate to specific career tracks—Sustainable Development in Thailand, for example, or Marine Science in Australia. If your school doesn't offer a program that is a fit, check with your study abroad office to see if you can get credit for study abroad with another university.


Commit to learn the language. Make decisions that will help you avoid an expat English ghetto. Take classes in the local language rather than English. Opt for a homestay rather than a dorm. Go to poetry readings and wrestle through novels by local authors—not in translation! Take excursions that will force you to practice the local language: In Mexico, I polished my Spanish at the vegetable market, and in Zanzibar, I practiced my ki-Swahili greetings with street vendors.


Make and keep friends. Yes, I know you were already planning to make friends. But rather than just having a good time at clubs and bars, aim for some deeper friendships. If people in your classes share your values or career interests, connect with them after class and plan a weekend trip. Follow up with local folks you connect with; see if they can show you their favorite museum, go with you to an outdoor concert, or teach you how to cook a local dish. (Of course, in some countries, for safety and propriety, you should focus on friends of your same gender.)


Volunteer or intern. Interested in a teaching career? Volunteer in a local school that needs extra help in the classroom or an afterschool tutor. Considering the health care professions? See if there is a clinic that can use your help. Many study abroad programs offer a formal volunteer or internship program, but if not, your professors can probably connect you with local opportunities. They can share information on any past students who were able to find employment based on contact made through internships.


Conduct informational interviews. When you meet a professor or guest lecturer who is knowledgeable about your profession, see if he or she has 20 minutes to share experience and advice with you. Bring a notebook and a list of questions.


Join organizations. Toastmasters, Rotary, and other service clubs are fabulous ways to find out about the local job market. These clubs exist in most countries and accept participants of college age. In addition, you can probably find groups dedicated to your professional interests, hobbies, or identity. For example, you can find organizations of organic farmers in Japan, poets in Mexico, or gay people in South Africa. Research online before your trip or ask around locally to find such clubs.


Connect with expats. Your professors will probably know some expats who live and work in the country where you are studying. Connect with them to find out about visa issues, the local job market, pros and cons of living and working in country, and top tips on culture shock.


Use the "deep internet" to your advantage. Don't limit yourself to the first 10 Google results. Let's say you are in Oxford studying literature. You want to learn about careers that will use your writing skills. Dig deep into local online newspapers to learn about lectures by local authors. Use Facebook and Linked In to find of young people in Oxford who are involved in journalism and public relations. Scour through the bloggy fluff to find serious study abroad blogs of others in Oxford who share your interests. Post a thread on Thorn Tree to find out about expat experiences working in the UK. And, of course, Transitions Abroad has extensive information about work and volunteering in most countries with study abroad programs.


Learn, learn, learn. Prospective employers will want to know what you learned during your study abroad. In addition to taking your academics seriously, engage yourself in activities that will help you polish intercultural skills. Every moment overseas is a learning moment. Even a flower arrangement class, a tea ceremony, or a bus ride can provide a meaningful educational experience. Keeping a journal can consolidate your learning and help you gain insights on your future—even if the lesson is that you need to change your major from Economics to Spanish, or drop your plans for law school to focus on a job in international education.


Stay in touch after you return home. Send occasional updates to the contacts you made overseas. Don't spam folks, but an email every couple of months will keep you alive in their memories. Snail mailing photos from your study abroad is a thoughtful way to stay connected. That way your friend and associates will remember you when you are getting close to graduation, and send them a nice note to let them know you are looking for a job. See the sample follow up letters in my article on Leveraging Your Volunteer Experience to Find Paid Work Overseas.
If you follow these tips, you'll find that through study abroad you will have gained skills, networks and insights to help you find an international job—not to mention the spiritual and emotional growth that comes only from active engagement with another culture.