Working in Spain with the Language and Culture Assistants Program
Guide to a Paid Teaching Job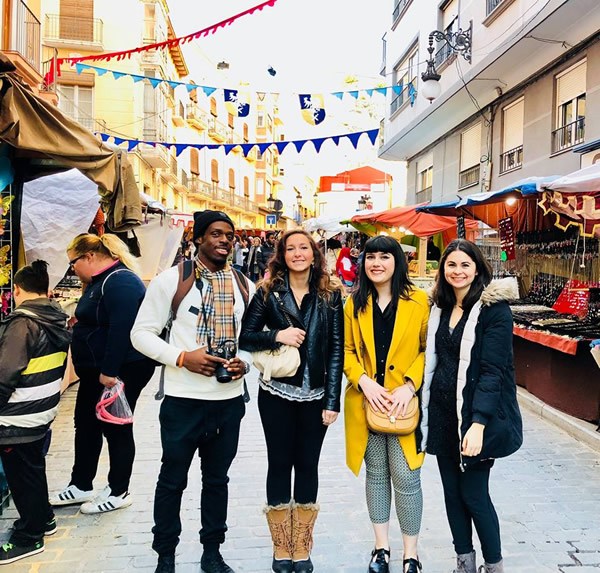 Language assistants often partake in traditional celebrations such as this Medieval Market in Orihuela, Spain. Photo by Lauren Nowak.
The journey began with a cheek swab and a long-lost cousin.
After working an office job with little hope for mobility and increased potential for carpal tunnel syndrome, I evaluated my life and decided to move to Spain.
The Auxiliares de Conversación program combined my current master's degree—applied linguistics—with my urge to travel to every country possible while learning a language.
I initially heard about the program from a former classmate. She had been with the group in Madrid for three years and loved the experience. I'd considered making the move and even reached out to the friend, Amanda, for advice, but it wasn't until I met my long-lost cousin Layla, that I applied.
A few years earlier, my cousin Becca had signed up for an ancestry website that utilized a cheek swab test to analyze your DNA. The company evaluated where your ancestors may have come from, paired you with living family members, and allowed you to message them through a social media-style platform. Through the website, she found my cousin Victoria, who we didn't know existed. Victoria lived in the same city as my sister and me: Austin, Texas, and we connected and met her three children. 
Layla, the middle child, worked in Spain with the same program as Amanda and had lived there for several years. We met when she was on holiday in the States, and she told me more about the program. We had similar interests including writing and linguistics, and she was on the path to publishing her first book of poetry. It was through her encouragement I decided to take the plunge and go.
I've never regretted quitting my job, packing my life into a hefty American Tourister suitcase, and moving to the Iberian Peninsula. Although my language skills were more Tex-Mex without a hint of a Castilian lisp, I am adjusting and love learning Spanish with friends from around the world. 
Joining the program is one of the best decisions I've made for my career and sanity—an opportunity that is more achievable than you might think. The process takes patience, but I guarantee you that it will prove worthwhile.
Flamenco, a blend of Romany, Arabian, Jewish and Byzantine influences, was made famous in the Andalusian region of Southern Spain. Cities like Granada and Sevilla celebrate this mix of Gitano and Andalusian culture with traditional performances.
What is the Program?
The North American Language and Culture Assistants Program is available through the Spanish government's Ministry of Education, Culture, and Sport. Although my branch is for North Americans, the Auxiliares de Conversación program has opportunities for non-North Americans that I will highlight.
Language assistants, also known as lectoras and auxiliares, are paired with one to three schools in a region of Spain. They work up to 15 hours a week, assisting a teacher in an English or French classroom. They are not certified teachers, and they should not be alone in the class without a teacher present. Generally, assistants work 12 hours and are paid 700 euros per month. Some are assigned a few more hours and make over 800 euros depending on the region to which they are assigned and the cost of living in the area. For example, an assistant in Madrid might be paid more than one in Extremadura.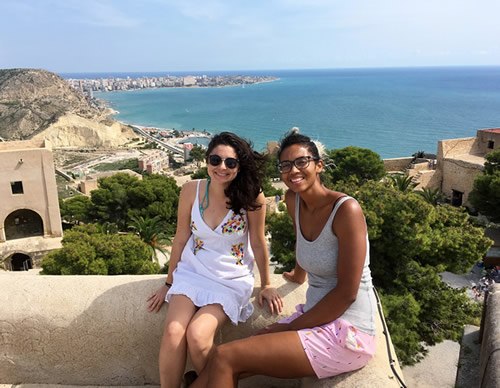 The region of Valencia hosts breathtaking coastal cities including Alicante.
How Do I Apply?
Every year the application process is slightly different, so it's important to find the updated information for your situation. However, a good place to start is with the Ministry's website, which will describe the often-changing requirements for your application.
On the website, you will find important information including contacts in the USA and Canada, contacts in Spain, FAQs, application guidelines, a checklist to make sure you have everything and a manual for using Profex. You will also see guidelines for getting your visa.
I needed four documents to submit my application. Check this every year in case they ask for additional documentation.
Passport
Copy of university diploma or degree certificate
Recommendation letter
Letter of intent
The Program is Free and Always Will Be
The Ministry of Education, Culture, and Sport reminds candidates that registration in the program is free, and they will never ask for or require any financial information about bank cards or access codes, nor will they demand payment through email or any other means.
Getting a Visa
After you have chosen a region, applied and been accepted, U.S. applicants must get a visa. Visas are not required for every assistant, as those from other continents may need to follow a different protocol. This process includes a background check, fingerprinting, and a visit to your local consulate, so put a few months aside to finish the process. As every state has different policies and information changes every year, check for updated information when you apply.
Who Else Can Apply?
I applied under the North American branch of the Auxiliares program, but multiple countries are allowed to participate.
Eligible Countries: The UK, Ireland, Canada, USA, Australia, New Zealand, Fiji, Vanuatu, Tonga, the Solomon Islands, the Philippines, India, Singapore, Belgium, Bulgaria, China (Hong Kong), Denmark, Luxemburg, Norway, the Netherlands, Poland, Russia, Malta & Sweden.
You will have to hunt on the complex Spanish Government website, in Spanish, to find updated information for each country. Do primary research using your country's websites and the languages where you feel most comfortable.
If you're Spanish and want to teach abroad, the Ministry also offers options to teach Spanish in 13 different countries including the U.S. and Canada.
Benefits of Living in Spain
There are many advantages, including:
Relaxed and great quality of life with associated health benefits.
Cheaper food and lodging options than many countries.
Opportunity to improve your proficiency with second or third languages.
Free time to explore your interests and travel.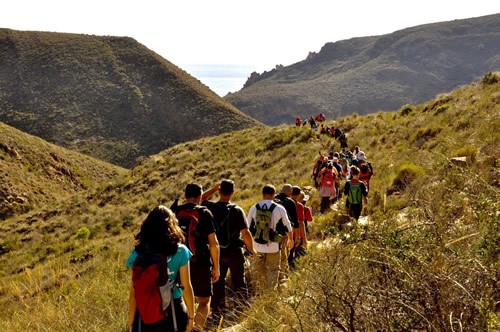 Language assistants have time to explore other interests and activities such as this hiking group in Murcia, Spain. Photo by Ania Jaworska Yellow Elephant Photo.
Moving and Settling Tips
When you get to Spain, you will need to handle several fundamental tasks as the government offers zero assistance. You will need to find an apartment, seek out a Spanish phone number, open a bank account, and apply for your residency card. You will also get what's called an empadronamiento, necessary for Spain's census purposes. Although these necessities can seem daunting, if you handle the process step-by-step, you should be able to get everything done within the first three months.
Here is a breakdown of the primary tasks:
Secure an apartment
A great way to find an apartment is through word of mouth as well as your region's Facebook group. You can also search through websites such as Idealista.


Get a Spanish phone number
When opening a Spanish bank account, it can help to have a Spanish telephone number. A simple way to accomplish this is to buy a prepaid SIM card that you can top off each month. The major providers in Spain include Orange, Vodafone, and Movistar. Make sure your original phone is unlocked before you leave for Spain. You don't need a contract for your SIM. I pay about 10 euros per month.


Get bank account / travel cards
It can help to have travel cards set up before you go to Spain. I have a Schwab Bank High Yield Investor Checking Account, which allows me to use ATMs anywhere without fees. Recommended credit cards are the Capital One Quicksilver card or the Barclaycard Arrival. To open a bank account, you need your passport, phone number, and an address. I use Caixabank, but multiple options exist.


Get your empadronamiento
You will need a contract from your apartment, and you set this up at City Hall. It took me around 30 minutes.


Apply for your residency card  
After you've gathered everything, you will make an appointment at the Foreigner's Office and turn in your documents for your residency card. This process can take as little as two weeks and as much as five months.
Tips for Making the Most of Your Time in Spain
Attempt to learn the language. You have an authentic opportunity to improve your Spanish. Language learning will make you more likely to be hirable.


Make friends with locals and be on good terms with fellow teachers. I had my best moments spending time with coworkers and their families as they invited me to holiday gatherings and took me to nearby parks and beaches.


Save money and teach private lessons. People will ask you for private tutoring. There are ways to teach English online through companies like VIPKID. Teaching can be a great way to save while in Spain.


Travel, including around Spain. Spain is a diverse country that offers multiple regions to explore. It's close to other European countries as well as Morocco, Tunisia, Turkey, and other great destinations.


Remember you are a guest in another country and cannot expect it to be the same as your own. It will take some getting used to the cultural differences but it's important to slow down and be flexible.


It doesn't matter how much you plan or research; you will somehow be wrong at the Foreigner's Office. You can either talk your way out of any obstacles or keep trying until they accept you. You will get what you need if you are persistent and patient.
Choosing a Region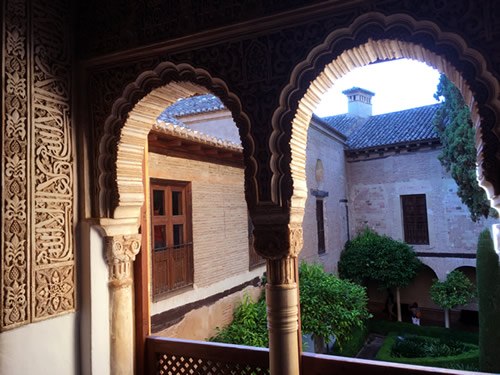 While in Spain, language assistants may visit architectural wonders like the Alhambra Palace and Fortress in Granada.
Spain has 17 autonomous communities, and most have available positions. In the application, you will be asked to specify your top three choices. Although you are not guaranteed your choice—my first year I didn't get any of my preferences—it helps to have an idea of your top three favorite regions.
I've compiled a list of the regions in Spain along with pros and cons of living in each one. These opinions come from language assistants who have worked in the regions, as well as insights gathered from locals.
Andalucía: The region is near the coast, with incredible, underrated beaches. Andalucía is relatively inexpensive and is known for its tapas which usually come free when you order a drink. People are warm and open, and it can be easier to make friends. However, if you're not placed in a large city in Spain, it may be harder to travel internationally. Some assistants thrive in a small-town environment while others cannot stand it. The accent is also challenging for Spanish learners, as it is different from other regions.
Aragón: The region is relatively cheap and is not far from international airports in Barcelona and Madrid. Cities like Zaragoza offer culture and nightlife, and Huesca offers some of the best hikes in Spain. However, it may be harder to get a placement here if you're a first-year applicant.
Asturias: Asturias is a great alternative if you seek the beauty of Basque Country, without the higher cost of living. It's known for cuisine, hiking, and surfing. It was my first choice, and I'll move to Oviedo this year. However, it's less connected than some regions and is rainy, which some don't like.
Balearic Islands: During the summer, some call it "the party capital of the universe." The islands are ideal for those who enjoy hiking and water sports. Assistants are paid on time. Because the region is near mainland Spain, finding an international flight is not too difficult. However, you're stuck on an island, and it can be harder to get around using transport.
Canary Islands: You live on an island paradise so you don't have to deal with winter and only need to pack for one season. It's relatively inexpensive but the location makes it difficult to visit other countries. However, people often travel to neighboring islands or visit Morocco. The public transport is tricky and can take a long time. Much of the area is rural, so for those who crave a larger city, this can be a challenge.
Cantabria: Cantabria pulled out of the program in 2016. However, it may rejoin in later years. It's a small, overlooked region but features beautiful coasts, mountains, and peaceful countryside.
Castilla La Mancha: Toledo, a major city in the region, offers a taste of an older, more traditional Spain. The region is inexpensive and is located in the center of the country, making it easier to travel. However, they often don't pay on time. The summer can be very hot, and since it's inland, it's harder to reach the coast. It also doesn't rain as often as elsewhere in the country to cool things down.
Castilla y León: This affordable region offers many opportunities for private classes. They pay on time, and the Spanish is a standard dialect, which can be easier for some learners to understand. However, it's a larger region overall, so you'll get the luck of the draw when they assign you a school.
Catalonia: This region has one of the most popular cities in Spain: Barcelona. However, it doesn't accept as many assistants, and placements are competitive. It's also more expensive than the rest of the country. 
Extremadura: The cost of living is cheaper than in many regions, and some English academies may hire you through proper legal channels. The area also is home to underrated natural and historic areas and is close to Portugal. The major cities, like Cáceres, are walkable, and you won't need to rely on transport within the city. The region is known for its famous Iberian ham, which my friend from Badajoz assures me is the best in the world. The province boasts the most bars per person in Spain. It's a good region if you want to absorb into Spanish culture. However, it pays late, and international and regional travel is difficult.
Galicia: A green region with rolling hills next to Portugal is like the Ireland of Spain. It is home to the highest cliffs in Spain. Auxiliares get paid on time, and it's inexpensive. Public transportation isn't as accessible as some regions, and it rains quite a bit, which can be surprising for people who wanted to live in "sunny Spain."
La Rioja: A region that is famous for its wine. It's cheap and smaller, which increases your chances of a favorable placement. However, it's also more competitive to get placed here.
Madrid: The region includes Spain's capital, so there's always a lot going on, and public transportation is connected nicely to the rest of Europe. However, this is one of the most expensive regions in Spain. You will pay nearly double what you pay in other regions. It can also be harder to practice Spanish since many people speak English.
Murcia: You will find great weather in this region if you like heat and sunshine. It doesn't attract many tourists, and locals are friendly and welcoming. The city is walkable but large enough to have nightlife, and it's a cheap place to live. It's also known as the "vegetable garden of Europe," so food is fresh. However, this region never pays on time.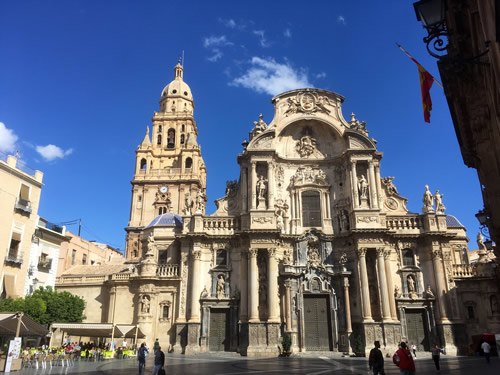 For many language assistants, the benefits of learning to navigate in a foreign context will last them the rest of their lives.
Navarra: A region steeped in history, traditions, great food, and kind locals. It's also close to France and is known for the legendary Running of the Bulls during the San Fermín Festival.
País Vasco: The countryside is stunning, and many sites have been featured in series such as Game of Thrones. One assistant put it this way: "we live in a screensaver." The region generally pays on time and is a gastronomic Mecca. It's more expensive than other regions, especially near the big cities. It can be harder to make friends since many people speak Basque as their first language, making it more difficult to communicate. It rains quite often, which can be either good or bad, depending on your preferences.
Valencia: The Valencia region features two great coastal cities: Alicante and Valencia. They're small enough to get around but have enough going for an active nightlife. They're also well connected to international airports. However, this region has had problems within their local program and does not always pay on time.
Tips for Meeting People in Spain
Showing up to things goes a long way in Spain. It can be harder meeting people in Northern regions at first, but once you make friends, you have friends for life. A couple of tips based on experience:
Join a club / sport / group
I joined a hiking group and had a great time exploring the region. I was able to visit parts of the country that normally wouldn't be accessible without a car. I also tried a few exercise classes. Opportunities exist for everything from night photography to kickboxing to choir.  
Volunteer
Helping out is one of the best ways to meet people and get involved in the community. I joined Amnesty International's regional group and met dedicated people who invited me to hang out after our service projects. Nonprofits and groups need volunteers, and these bonds often last longer than the nine months of the teaching program.
Surprises
You may be asked to teach a subject that is not technically an English class. I taught four classes of bilingual math and two for bilingual history. You do not need to be a certified teacher to participate in the program, as the main requirement is a bachelor's degree. However, it's important to stay calm and be prepared for anything in the Spanish school system.
Should You Do It?
If this is something you're thinking about doing in the future—it took me three years before I applied—you can start saving up for the program since you will need some up-front savings to get started and settled in Spain.
Do not be deterred if you have a family or if you may be leaving behind a career. You have a variety of options for bringing your family, partner, pets, and even working remotely. Furthermore, the benefits of learning to navigate in a foreign context will last a lifetime.
| | |
| --- | --- |
| | Ashleigh Bugg has studied and worked in Texas, Virginia, Costa Rica, Nicaragua, Slovakia, and Southern Spain. She currently lives in Asturias, Spain. She writes about travel and migration issues at Travel Bugg. |