Teaching English in Japan
How to Get Started and What to Expect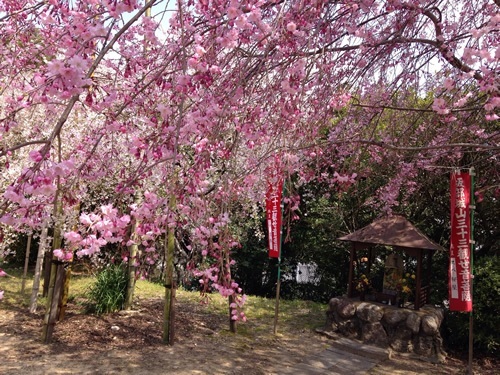 The famous Spring cherry blossoms are just one enticement to teaching and living in Japan.
So you are sitting at home thinking, "Yeah, I'll go to Japan for a year and teach English. Loads of people do it. How hard can it be?"
First there are a number of questions you need to ask yourself.
Why Japan?
What are my qualifications?
What kind of class do I want to teach?
Which area do I want to live in?
How much money do I have already saved?
Why do you want to go to Japan?
There are many answers to this question. Some want to learn the language or to experience the culture; others want to learn more about the history or further their martial arts training. And finally some people just think it sounds "cool."
If you have a specific reason, this may well make a difference in your answers to other questions. For example, if you are planning work on your martial arts skills you might be eligible for a cultural visa.
What are your qualifications?
Japan 's immigration laws require you to have a bachelor's degree (in any subject) to be eligible for a work visa. If you have a degree and your native language is English everything is pretty much straightforward once you have found a company to sponsor you. If you are recruited in your home country, your new company will provide the paperwork so you can get a Certificate Of Eligibility (CEO). This can take up to 8 weeks to process. Once you have a CEO you can get your work visa, which usually takes a week.
A few years ago it was only possible to receive a work visa outside of Japan, but this has changed. You can now go to Japan on a 90-day tourist visa, find a job and a company to sponsor you, and get everything processed within Japan. (Most consulates will not admit that this is possible because they don't want to encourage the practice.) You can't work legally until you get your visa, but many companies will pay you under the table until your visa is issued.
If getting your CEO takes a while, you may need to make a quick trip to South Korea and return on a new tourist visa.
If you don't have a degree the next option is to see if you are eligible for a Working Holiday Visa. The U.S. does not have a reciprocal agreement with Japan regarding this form of work visa, so Americans are not eligible. Other visas include a spouse visa, dependent visa, and cultural visa.
You do not need a TEFL, CELTA, or TESOL qualification to get a job teaching English in Japan, but it is progressively more important to have one, just as it is worldwide.
What kind of class do I want to teach?
If you have never taught before you probably have no idea, so finding a job at an eikaiwa (conversation school) is probably the best bet due to the mixture of levels and ages. Eikaiwa includes ECC.
Other options include ALTs (assistant language teachers) such as JET teachers; corporate classes, where you only teach business classes; Juku (cram schools), which usually teach children in small classes or one on one; kindergarten classes, which can be anything from a small group of toddlers to a class of 40 4-year olds.
Private lessons are fine as an income booster but not as a main source of income, mainly because of the visa issue.
There are also university positions, but these are hard to come by and generally need a master's degree along with publications.
Which area do I want to live in?
Travel around the country for interviews is costly, so doing some research beforehand will be worth the time and effort. The big companies that recruit overseas often ask where you want to be placed (but make no promises about placing you where you ask). Consider whether you want to live in a big city or in the country. Climate should also be a consideration. Thinking about why you want to go to Japan may well help you decide on the area that is best for you. The Japan National Tourism Organization website may be helpful in making your decision.
How much money do I have saved?
Japan is not a cheap place to set up. Finding an employer that supplies an apartment will save you a fortune. If you have to find your own, figure on having to pay three to four month's rent in advance for the deposit and key money. It might be seven weeks before you see your first full pay check (teachers tend to get paid monthly), so you will need money to see you through. You will have utility bills and other setup costs to pay, such as getting a mobile phone (most companies require it).
If you go to Japan without a job you will need money to pay for living costs. If you have to renew your tourist visa you will need the airfare to Korea and a couple of nights' lodgings there. As an absolute minimum, with a job already lined up, you should take ¥200,000-¥300,000 (US$2000-US$3000).
Jo Ebisujima is the author of Teach In Japan, a comprehensive guide for finding a job teaching English and living in Japan. The book includes interviews with some of Japan's top ESL professionals. Jo has lived in Japan since 1998 and taught in Italy, Israel, and Ecuador.