Diversity in Study Abroad
How to Include Underrepresented Communities in Exchange Programs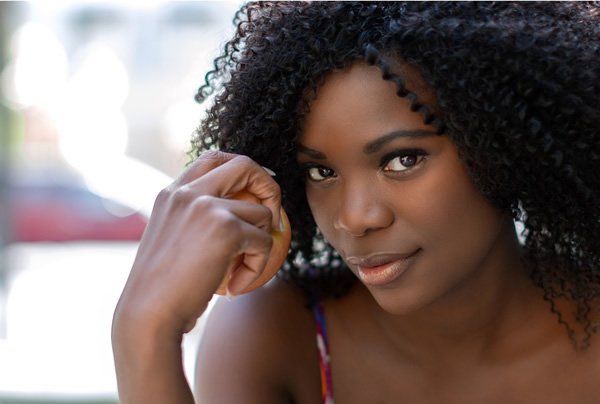 In 1996, Leonard Lovitt, a 27-year-old African-American, participated in Mobility International USA's (MIUSA) leadership exchange program to Mexico through which people with disabilities from U.S. minority groups explored their experiences with counterparts from Mexico's indigenous population. Mexican and U.S. delegates quickly realized that they had much in common and that they could gain strength by forming partnerships.
Lovitt, who has a spinal cord injury and uses a wheelchair, welcomed the opportunity to learn about the work that Mexicans with disabilities are doing to create change in their communities. These activities strengthened his sense of his place in a movement of many kinds of people fighting for human rights.
Reflecting on his exchange experience, Lovitt suggests that international educators reach out to people with disabilities within minority communities. "Minorities with disabilities would typically think that travel is outside the realm of possibility," he says. Lovitt discovered that the challenges of international travel are not impossible to meet. He also found that his perspective and experience as an African-American brought a unique contribution to both the exchange group and to its Mexican hosts.
Strategies for Inclusion
Nationwide, exchange organizations are making it a priority to include underrepresented communities in their exchange programs—as participants, volunteers, homestay families, and staff members. In a recent meeting of the Clearinghouse Roundtable Consortium, a collaborative group involving both public and private organizations concerned with international exchange and disability issues, members discussed various strategies for improving participation of diverse communities in exchange programs. Here are some key strategies that many have found to be successful:
Offering targeted scholarships increases the participation of historically under-represented communities. This means offering scholarships for people from minority backgrounds and for low-income people of any ethnic background.





Creating a position within the organization that focuses on increasing the diversity of staff, administrators, volunteers, and program participants sends a message that the organization values inclusion. Staff members who have disabilities or who come from minority backgrounds can bring valuable expertise to assist in developing an organizational plan of action.





Showing people with disabilities, people from minority backgrounds, and people who are older than average exchange participants in brochures and publicity materials tells people from a variety of backgrounds that they are welcome. Specific anti-discrimination statements—such as "People with disabilities and people from minority backgrounds are encouraged to apply"—emphasize that a program will include qualified applicants from any background.





Peer contact and role modeling is especially successful because it allows applicants to address their questions and express their concerns to someone like them who has made it through the program. Some programs connect potential participants with peer mentors through the Internet; others encourage peer support by telephone or in person. Moreover, since family support can make or break a potential participant's chances of going on exchange, some programs even foster links between families of applicants and families of returnees. These contacts help parents and other family members feel confident about supporting the desire to go abroad.





Another innovative strategy is to form partnerships with minority or disability related organizations. Close contact and collaborative work can facilitate the understanding of each other's issues and develop relationships for outreach—leading to increased numbers of volunteers, homestay families, and participants involved in the exchange organization.
Common Issues
As a professional in the disability and exchange fields, I am continually reminded of the similarities that exist between the disability community and minority communities. Like those who are defined by the majority population as "different" by the color of their skin, people with disabilities often face the same situations: people sometimes assume they know what's best for us; they may either hesitate to approach us or make us the object of unwanted attention. In this respect, people with disabilities and people from minority backgrounds have a lot to teach and to offer each other. Common experiences can form a foundation for working together to address and change these issues.
At the same time, people with disabilities, like other minority groups, have a lot to offer to international education program participants of all kinds. All participants can encounter the isolation that comes from being different, from being an outsider. These feelings of isolation are common among those in the minority, whether due to disability, race, ethnicity, sexual orientation, religion, or a combination of these attributes. Because of our similar everyday life experiences, we can work with participants on exploring and dealing with feelings of isolation and differentness.
All Working Together
As we examine the ways to include diverse people in exchange, we learn from each other and build on successful strategies. Those of us who have made our careers in international exchange face an exciting challenge. We must strive for full representation of the diversity of all citizens, with and without disabilities, in our programs.
Organizations That Support Educational Travel
At a Roundtable Consortium discussion on including traditionally underrepresented people in exchange, several organizations pointed to an innovative and successful program called the DeWitt Wallace Youth Travel Enrichment Fund at the New York Community Trust (NYCT). The fund's goal is to promote educational travel opportunities that strengthen young people's understanding of their own and other cultures and build participants' capacity to become community leaders. NYCT emphasizes the inclusion of youth from a broad range of backgrounds including ethnic and racial minority groups, youth from low-income urban, rural, and suburban communities, and youth with disabilities.