Seniors Travel Solo
Why Not Travel on Your Own?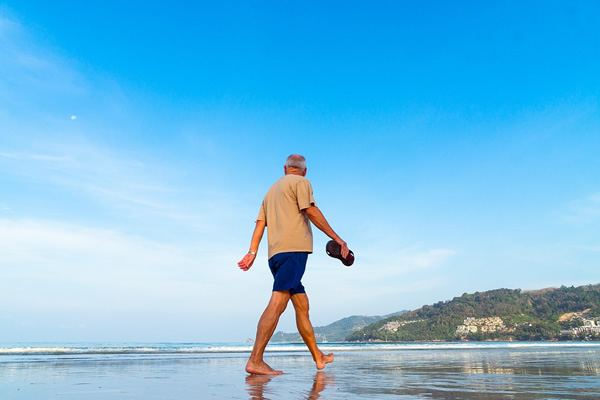 Traveling solo as a senior has its own rewards.
It's a fact that seniors as a group have more disposable income and more time to spend it than ever before. If that's true for you, what's keeping you from packing up?
Perhaps a spouse can't travel any more and you have no one with similar interests to travel with? Or perhaps you're concerned about safety and health or problems with unfamiliar languages and cultures?
Group Travel
If it's too scary to think of heading off alone, try joining a tour group the first time, one where you're likely to meet people with similar interests. Find a group that allows for free time to explore on your own and follow your interests. Being alone in a group combines the best elements of solo and accompanied travel. You always have people in the group to talk with and eat with, but you can also explore on your own, close your door, and savor your privacy.
Solo Travel
Solo travel arrangements usually require paying some penalties in the form of financial supplements. If this is a deterrent or you don't like the idea of going with a group, look for an organization that will supply you with a companion of your age and gender (see Solo Travel Resources box on next page). The risk is that you may not "click" with that person. But think of it as a short-term commitment: you've at least got to where you want to go and you may even have found a longer-term friend.
Real solo travel—where you decide the destination, read up on it, get your own tickets, and head off alone—is another matter. This is where you weigh concerns for personal safety and where women feel especially vulnerable (nearly all the solo travel advice is directed at women). While it might not be wise to strike out on your own to, say, Burundi, a shake-down visit to a more familiar culture like Mexico will get you started.
Perhaps the most important goal to keep in mind is to learn as much as possible about the people and places you'll be visiting before you leave home and go out of your way to meet the locals when you're there. You can do this in small ways: by admiring a gardener's work, offering to take someone's picture, asking for information about local landmarks, accepting an invitation into a family home for a meal, etc. (see our list of hospitality exchange organizations.)
People everywhere, travelers and locals alike, are more willing to take up with singles than with pairs. So leave your shyness at home, pack your bag (preferably a rolling carry-on), and go for it!
ARNIE WILLS was the former Senior Travel Editor for Transitions Abroad.