Teaching English and Living in the Canary Islands
Enjoying Paradise in a Part of Spain Off the Coast of Africa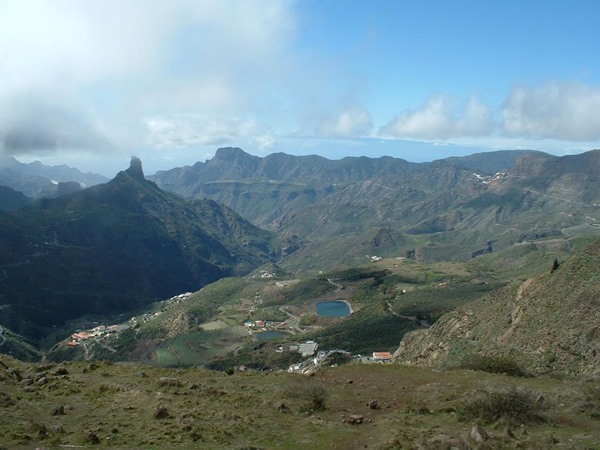 Each of the Canary islands boast a rugged interior, quite different from the idyllic beach paradises on the coasts.
In Europe they are misunderstood, shunned by independent travelers for their tourist resorts and tacky reputation. In North America and the Antipodes they're hardly known at all. Although officially part of Spain, the Canary Islands have their own style, their own character, and claim as much in common with Latin America as with Europe. These seven islands and half a dozen islets lie 50 miles off the northwest coast of Africa and boast one of the finest climates in the world.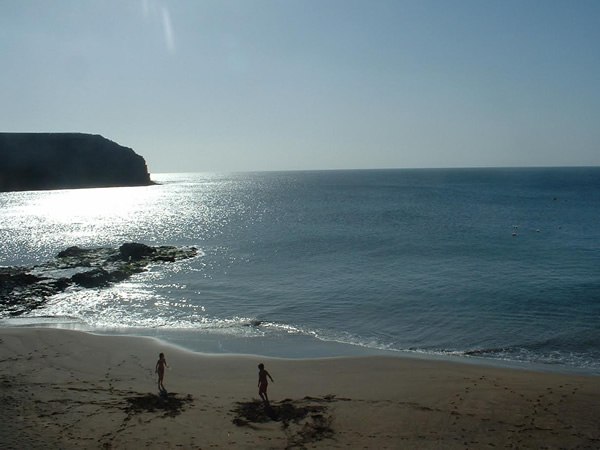 Even with millions of tourists a year, there's always a deserted beach to be found.
Few things make are more frustrating than hearing an uninformed traveler write the islands off as an overdeveloped tourist spot with nothing to offer in the way of culture. Sure, the massive tourist resorts on four of the islands have 1970s architecture to thank for their skylines and British holidaymakers to thank for their strips of rowdy pubs and all-day happy hours. But if the travel snobs did their homework they would discover this minuscule corner of the islands is overshadowed by extinct volcanoes, picturesque villages, fabulous beaches, rugged cliffs, and deserted mountain parks offering a hiker's Eden. Add to that a voracious appetite for studying languages and an enviable ratio of wages to living costs and you'll understand why I chose the islands to launch my ESL career.
Fishing on Las Canteras beach, Las Palmas.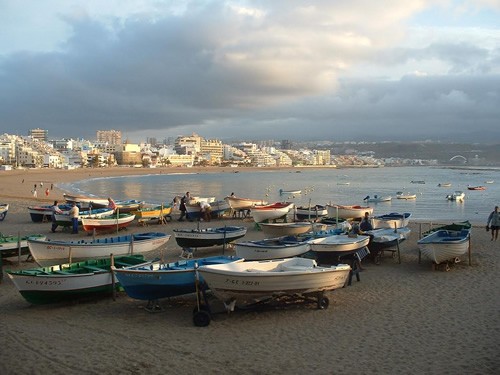 Boats resting up for the night on Las Canteras Beach, Las Palmas
Finding a Teaching Job
It is no secret that tourism is the major earner for the islanders, so it is no surprise that English teachers are in demand—and they are also in pretty short supply. While thousands of teachers flock to mainland cities like Madrid, Barcelona, and San Sebastian, the Canary Islands are grievously overlooked. This will sound ridiculous, but often people don't think that the islands are home to normal people living in normal cities. They think of the tourist resorts and cannot imagine that an ESL teacher could possibly be needed among all those water parks and late night bars.
Las Palmas de Gran Canaria is the largest city in the islands, with almost 400,000 inhabitants. Most jobs are found through word of mouth. Despite warnings from fellow teachers that finding work would be tough, I was offered three jobs within three days and taught my first class less than a week after arrival. Many employers will only take you seriously if you are in the islands and ready to start.
Most teaching jobs are with private academies—where children and teens head once their compulsory schooling is done for the day. Outside contracts with businesses and universities can spice your teaching work life up, but be prepared for lots of small groups of very small children. Thrown straight in into the deep end, my first class was with a quintet of kindergarten kids and I quickly learned Spanish for "I need the bathroom" and "I want my mom."
Coming prepared for the under fives is strongly recommended, as while many local schools enrol young children, they rarely have the resources to keep their 5-minute attention spans occupied. Arriving with stashes of picture books, basic videos, and colourful posters will make your life as a teacher infinitely easier from the outset.
Living La Vida Islena
Once settled into the daily mayhem of trying to control half a dozen tots with whom I shared no common language, it was time to figure out the local customs. Naturally, moving to the Canaries is not the huge culture shock that most countries in Asia or Africa might pose, but I found that there were still a few mannerisms to get used to.
Life in the Canary Islands is relaxed. Think the mañana philosophy of Spain blended with the stress-free island vibe of the Caribbean and that should give you some idea. I soon learned not to expect anything to happen on time. Even for an EU citizen, arranging your paperwork can take weeks, entail visits to half a dozen government offices, and require either a bucketful of patience or else an immediate acceptance of island mentality. Not naturally blessed with patience, I opted for the latter and decided to wait it out like the locals—lying on the beach.
The top reason tourists flock to this out of the way archipelago is its weather and fine stretches of golden or sometime black sand. Nowhere else in Europe (at least politically—geographically this is Africa) can you expect to be on the beach in January or enjoy a barbeque for Christmas. Fortunately, life as an island ESL teacher generally allows you to enjoy the best of what the islands have to offer. Classes often start in the late afternoon, leaving you with the whole morning to enjoy an often deserted beach. Of course, you do lose your evenings, but as with everywhere in Spain, night life here starts late. Restaurant bookings are rarely made before 9 p.m. and bars or clubs close at five or six if they close at all.
The islands are known for their carnival celebrations, considered second only to Rio's.
Fitting Into the Culture
Locals are known for their paradoxical character: on first meeting they are overwhelmingly friendly and welcoming, yet getting past the superficial acquaintance level can be tough. Initially feeling frustrated and sometimes lonely, I realized that again, patience was required in order to be accepted. Not surprisingly a pretty insulated society—young Canarians often leave to seek education on the mainland, further afield in Europe, or sometimes in the U.S., but virtually all return to their idyllic homeland eventually. Circles of friends tend to be huge and relationships usually date back to primary school, so you cannot expect to instantly infiltrate such a tight circle. Getting to know the locals who will be your audience is a bonus, however, and adopting the local variation of Spanish can really help to build relationships.
Although separatists are rare, Canarians are staunchly proud of their muffled accents and a vocabulary that sets them apart from their mainland counterparts. Saying papas instead of patatas, guagua rather than autobus and steering clear of all vosotros verb forms (here they use the more formal ustedes) are sure fire ways to endear yourself to your hosts. And then there is the asadero. Known as a barbacoa elsewhere in Spain, the asadero is the quintessential Canarian pastime. Families, school friends, colleagues, and teammates congregate on weekends to grill up some meat, eat improbable amounts of papas, and wash it all down with the local tipple of choice—locally produced golden rum (Tip: If you ever want to be fully accepted in the islands, sipping the occasional cuba libre is essential).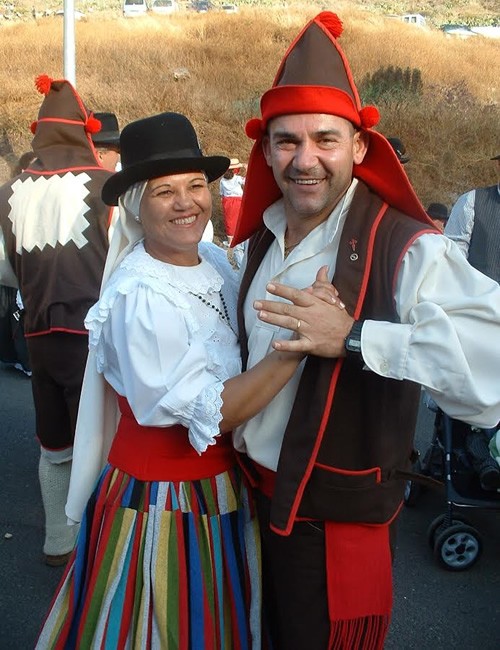 Traditional romerias (pilgrimages with an all day party) are common across the islands.
Going Solo
After two years with an academia I opted to go it alone as a freelance teacher. Having dabbled in private classes on the side while working in schools, I knew the work was out there. What I did not realize was just how much work there was. Following local protocol, I posted signs in Spanish in local bookshops and government language schools and waited for the phone to start ringing. Within days I had more students than I could cope with—taking them all would have meant curbing a daily snorkelling schedule, which was simply out of the question.
Working as a freelancer opened the door to a totally different way of life. Sure, the lack of colleagues can be a little lonely, but most of my students were 30-somethings wanting to improve their already excellent English, so what I lost in native English teacher buddies, I gained in Canarian friends. And for anyone with an attention span similar to the aforementioned kindergarten students, private classes are the perfect antidote. Alongside my regular clients—including the constantly late businessman who would answer his phone 20 times per class—and my trio of doctors who always had a bottle of vino ready for our evening lesson, I taught random 1-off classes that never failed to add spice to my routine. I sat and listened to a budding rock star in dire need of pronunciation tips for the nonsensical songs he had penned in English. I tutored wannabe flight attendants for forthcoming interviews. I sat horrified at my lack of motherly skills as a nervous 3-year old peed all over my carefully planned kindergarten lesson plan.
On the surface, teaching in the Canaries might not seem as exotic or adventurous as taking a contract in the Far East or Central Africa, but if you take the ease of being within Europe, add the fire and spirit of Latin America, throw in a dash of North African weather and you have got the recipe for a heavenly teaching position.