Simple Steps to Vacations with Purpose
Experiential and Responsible Travel Alternatives to Voluntourism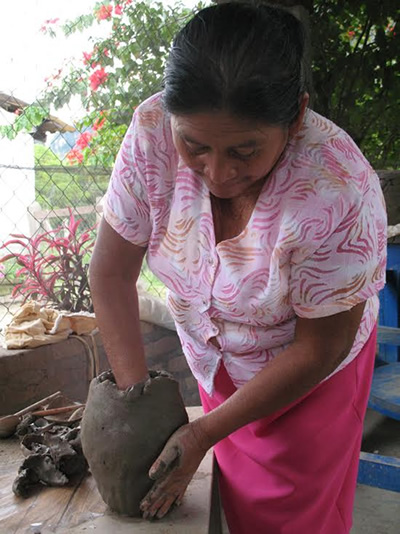 A local demonstrates traditional pottery-making in La Campa, Honduras. Photo © Amy E. Robertson
Volunteer vacations have been splashed across travel headlines over the past year, and they are a fantastic way to spend time away from home while helping and getting to know others around the globe.
But what happens if you sift through the options, and find that you're just not convinced?
Maybe your time off is scheduled after a grueling period at work, and what you want most is to just relax. Or you already have a destination in mind, and the volunteer opportunities in that locale don't appeal. Or perhaps you identified the perfect opportunity… but your travel partner has no interest in it. Or maybe the type of project that interests you requires a longer commitment than your vacation time allows.
Yet you love the idea of doing something good while you travel, and of connecting with locals in a way that you might not otherwise.
You are left wishing for a Vacation with Purpose.
Purposeful travel replaces handouts or patronage with solidarity. It offers travelers the chance to meet and support others who may live in very different conditions, yet share similar hopes and dreams. Vacationing with purpose is a grand idea, but don't let that intimidate you — it can be achieved with simple steps.
The following suggestions of how to connect to the community give examples from my experience in Latin America, but the advice can be applied anywhere, and these kinds of opportunities are everywhere.
Eat in family and locally-owned restaurants. It's not always clear when a restaurant is family-owned. But if it is located in a hotel, or part of an international chain, then you can bet it isn't. Size is a good tip-off, and in this case, smaller is often better. Guidebooks often tip you off to expat-owned business, but make sure to spend at least some of your time (and money) supporting locals.


Stay in small, locally-owned accommodations. It can be tempting to book a hotel with an internationally-recognized chain, which provides a certain comfort about what to expect in a destination. But guidebooks and websites like TripAdvisor can help sort the wheat from the chaff, giving travelers the chance to find accommodations with a more personal touch. B&B arrangements can allow visitors to interact with the host family, while other unique accommodations — from restored haciendas to jungle cabins and desert tents — enable locals to maintain properties and lifestyles that may otherwise be under threat.


Participate in a local activity that gives back to the community. To give a few examples from Latin America, it's possible to trek in Guatemala, volcano board in Nicaragua, hike to the highest point in Central America (Tajumulco volcano, 4,222 meters high), learn to surf in Panama, or take a cooking class in Peru, all with organizations that train locals for jobs in the tourism industry and put profits back into the local communities.


Purchase local souvenirs that are not mass-produced. Shop the local markets, strike up conversations with the vendors, and check out local cooperatives. Think beyond handicrafts when choosing souvenirs – a bag of locally-grown coffee or cardamom can be just as special of a gift to bring home.


Learn from the pros. Take things a step further by having a master teach you the secrets of the craft you just picked up. In Quetzaltenango, Guatemala, members of the Trama Textiles cooperative offer weaving courses.


Allow locals to be your guides. Who better to be the representative of a culture than a local that you will meet on his or her own terms? Free walking tours are offered in cities across Europe, Turkey and Israel, for which guides earn only based on tips (good tour=good tips, a great motivation for quality guiding). Or follow the advice of travel guru Rick Steves, and hire a private guide who can do anything from orienting you to your destination, to having a coffee or glass of wine in the town's most charming café. Before booking any guide, do your homework to make sure you get someone knowledgeable and suitable for your needs.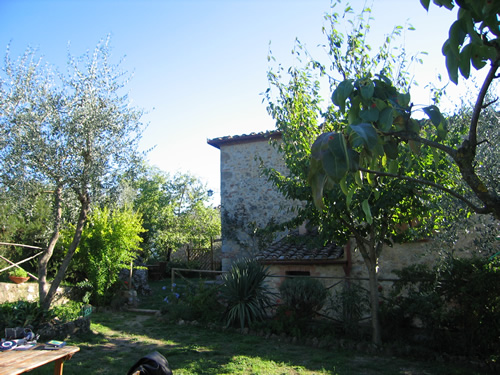 If you stay at agriturismi (usually older working farms with homestays) throughout Italy, you support the local economy directly while meeting and eating with your hosts. At the most authentic agriturismi you can even participate, if you wish, in farming, cooking, or walks/hikes/mushroom-hunting with the family. Photo © Gregory Hubbs.
Vacationing With Purpose. No special knowledge required. Just the willingness to be thoughtful in your everyday choices while traveling.
Specialists to Help in Vacation Planning and Experiential Travel
If vacationing with a purpose appeals, but you're not sure that you have the time or the energy to research your options, there are plenty of travel agencies that explicitly support sustainable tourism.

The Seattle-based company Crooked Trails offer trips across the globe combining adventure with personal connections, providing plenty of comforts while taking care to keep travelers connected to the local communities. The Australia Family Planet trip offered by Boston-based ElevateDestinations was named a Tour of a Lifetime by National Geographic, reflecting the high quality of its trips. In the UK, Responsible Travel offers package trips, including the U.S. and UK, while Sumak Travel specializes in South America, from the Atacama Desert to the Amazon jungle.
Amy E. Robertson is the author of Volunteer Vacations in Latin America (2013, Moon Handbooks). Her writing has been published on NPR, Vice MUNCHIES, Budget Travel, Delta Sky, National Geographic Traveler, Wall Street Journal, Christian Science Monitor and Travel + Leisure, among others. Amy has lived in six countries and traveled in more than 60. Her volunteer experiences include building houses in Washington State and Honduras, monitoring presidential elections in Ecuador, working with youth on social documentaries in Bolivia, and serving lunch at soup kitchens in Seattle and Beirut. She has a background in international development and nonprofit management and has worked in both the private and nonprofit sectors.

You may see Amy's many articles for us, her numerous books, and her expanded bio page here.