Ecotourism Guidelines
How to Choose the Most Responsible Organizations
By Dianne Brause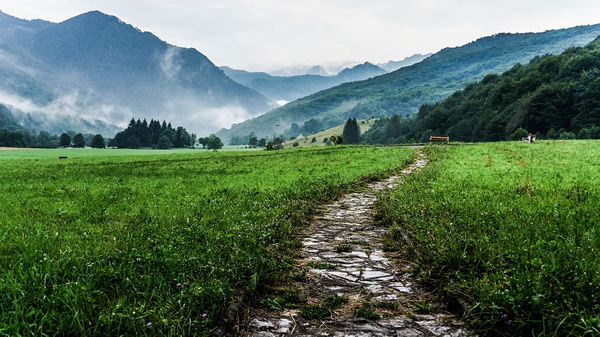 How to follow best practices in ecotourism.
I recently compiled a local community publication called "Forever Green: An Ecotourist's Guide to Lane County," bringing ideas I have developed in my work in international travel into the context of my hometown. I found that the same principles apply to traveling to the tropical rainforests of Central America, the African game reserves, or a town in Oregon.
We developed a list of questions that we used to determine which organizations to include within our Ecotourist's Guide. You can use these same criteria to help you assess which types of organizations you would like to support as you travel the world.
For the purposes of the guide we used the following as a working definition of ecotourism: Tourism or visitor-related activities or services that support the local people, culture, and economy in a positive way, while at the same time contributing to ecological protection and sustainability.
An ecotourist supports a business, organization, or service that:
Is Locally Owned and Operated. Local ownership and management means that the money you spend will likely stay within the community and go to the people who are actually doing the work.


Supports the Community and is Service Oriented. Does the business know and care about the local community and is it willing to go the extra mile? For example, our city bus service person recently told me that although the bus from the airport is scheduled to arrive three minutes after the bus that heads out to our rural area leaves, that if we call ahead, the driver will delay his departure until the airport bus has arrived.


Supports Local People and the Local Culture. Does this group use some of its resources to make life better for others in the area? In my community a number of the health food and small grocery stores invite customers to add a $1 or $5 donation to their food purchase to support a program that helps feed many of our poor and homeless.


Creates Locally Crafted or Value-Added Items. Handmade items or products made from the natural resources of an area generally provide "right-livelihood" work and often utilize fewer natural resources than would be the case in a mass production setting.


Provides Direct Guest-Host Relationships. We often travel to learn about people from another area, but do not see any way to actually get to know our hosts and their lives. In the western U.S. a number of working ranches invite guests to take part in the herding of livestock as part of their stay and as a way to learn what ranch life is really about.


Is Environmentally Conscious or Focused. Does the business keep the needs of the environment and ecosystem of the area in mind? Some river-rafting companies teach their customers about the history, ecology, and protection of the river they are floating down and use some of the profits for conservation of the river.


Composts, Recycles, and Reduces Pollution. Does the tour company compost food wastes and recycle all bottles, cans, containers, and paper products?


Experiments with Innovative and Alternative Methods. Does the group take risks with innovative approaches to support sustainability? Our utility company has created a methane generation plant using the escaping gases from the local dump which produces 25 percent of the district's electricity.


Offers Hands-on Involvement to Volunteers. An organization that encourages volunteers to become involved in local projects creates a much deeper connection with the people and culture of an area. Example: A bi-annual beach clean-up day on the Oregon Coast helps visitors and locals get to know one another while helping preserve the environment.


Supports Reduction of Resource Usage (energy, water, transportation). In my area, a bicycle cooperative hires youth to provide "valet parking" of bicycles at all major events in town so that people are encouraged to ride a bike rather than pollute the environment and clog the streets with automobiles.


Meets "Green" Criteria or Ecotourism Guidelines. Is this group serious enough about their interest in protecting the environment to publicly commit to a published standard or guideline for ecotourism? In Costa Rica, one of the hotels we visited committed to designing its buildings and exterior lighting so as not to interfere with the endangered turtles nesting on the adjacent beach.
Most groups won't meet all of the above criteria. Yet at home or abroad these guidelines may help you consider some of the many daily choices you have which impact the health and welfare of people and ecosystems. As a traveler, you can have an important impact on the development of ecotourism and the movement toward sustainability in the 21st century.
DIANNE G. BRAUSE has written Forever Green: An Ecotourist's Guide to Lane County, a directory of responsible tourist resources in mid-western Oregon and a philosophical treatise on sustainable tourism.