Language Schools and Programs Worldwide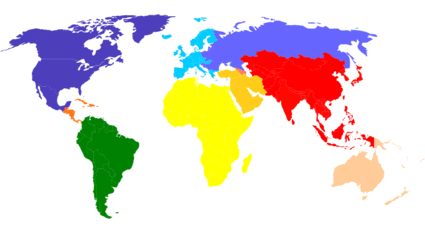 Search for language programs for specific countries and regions here.
Language Immersion Vacations WORLDWIDE!
30 Languages in 60 Countries and 140 Destinations
We offer a variety of language courses worldwide for all ages and budgets. Immerse yourself in the local culture, pick your accommodation type and enjoy many cultural activities with international students from around the world. We enjoy what we do and that's the difference!
Contact: Language Vacation, 1056 Masters Lane, Minden, Ontario K0M 2K0 Canada
Tel: Toll Free 1 888 494 3974 / 705 745 4697
Email: info@languagevacation.com
Website: www.languagevacation.com

Featured
AFS Intercultural Programs
Language Echange Programs
Full intercultural program lasting 6-12 months in 54 countries for volunteers aged 18-29. Most programs include language training prior to volunteer placement.
International House
Learn in over 160 Language Schools Worldwide
International House offers students an opportunity to learn a language along with its culture in the country where it is spoken. Courses can be 3, 4, 5 or more hours per day—the range of options depends on individual schools. IH schools offer not only courses but also accommodations, social programs, self-study activities. and much more.
Language Studies International
Learn a Language Abroad
Learn a wide variety of languages in the host country at all ages and levels.
The Rassias Center
Accelerated Language Learning
Adults of all ages come to Dartmouth College to immerse themselves in ten days of a new language and culture through the Rassias Method's Accelerated Language Programs (ALPs.) The Rassias Method® is a unique approach that speeds language learning, increases language retention and has you speaking and understanding in "Ten days that make a difference". Originally developed for Peace Corps training, it has been adapted by language teachers in North America, Europe, Africa and Asia.