Study Spanish in Guatemala

Language Schools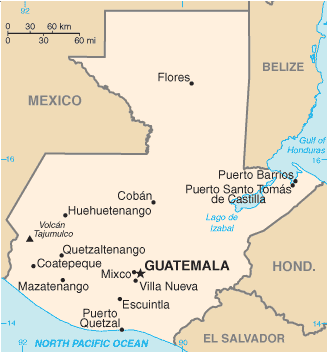 Language Immersion Vacations WORLDWIDE!
Guatemala (Antigua, Quetzaltenango/Xela — Spanish)
We offer a variety of language courses worldwide for all ages and budgets. Immerse yourself in the local culture, pick your accommodation type and enjoy many cultural activities with international students from around the world. We enjoy what we do and that's the difference!
Contact: Language Vacation, 1056 Masters Lane, Minden, Ontario K0M 2K0 Canada
Tel: Toll Free 1 888 494 3974 / 705 745 4697
Email: info@languagevacation.com
Website: www.languagevacation.com
Featured
Celas Maya
Spanis Language Programs in Quetzaltenango
Celas Maya Spanish School is one of the best established Spanish schools in Quetzaltenango and Guatemala. We have a professional, experienced teachers team, and we offer our students a choice of different language programs, such as: Spanish Immersion; Spanish & Salsa; Spanish and Volunteering; DELE preparation (we are official Examination Centre and Accredited Centre of the Cervantes Institute); University Credits; Celas Maya Online program. Students can make use of the many facilities, like accommodation in host families, free internet / Wi-Fi, a varied activities program, libraries, organized weekend excursions, tour operator, hostel, and much more.
Ixchel Spanish School,
Immersion Spanish Courses in Antigua, Guatemala
Intensive one-on-one Spanish instructions for students of all levels, family homestay, after-class activities, excursions and airport pickup. Special courses: Spanish for business, healthcare, airline personnel, volunteers and travelers. College/university credits available.
Spanish Academy Antiguena
Spanish School in Antigua, Guatemala
Over 30 years of experience teaching Spanish has led us to lead students to the daily local life in the city to allow for total immersion. They are authorized by Ministry of Education and INGUAT, teachers, homestay families, and the director and owner are 100% Guatemalan to ensure complete immersion. Teachers are trained in the university to teach Spanish, and are qualified to teach beginners and advanced students seeking a mastery of the Spanish language.