Educational Travel, Tours, and Learning Vacations Worldwide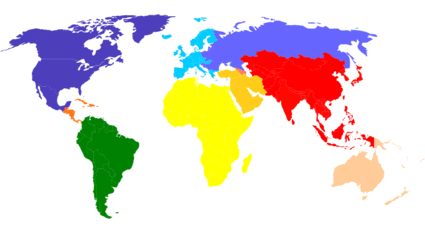 Via Lingua International TEFL Programs
Via Lingua is a worldwide educational organization with schools in numerous locations. Our goal is to equip students with English language teaching skills in a professional, supportive environment. We provide students with teaching opportunities throughout their TEFL career thanks to comprehensive training. We hope to raise the standard of English language training through our personalized mentoring and job guidance program so each student explores the world of teaching and traveling. Our mission is to train global professionals who are thoughtful, creative and effective practitioners of teaching. Student-centered learning, cross-cultural awareness, and ongoing best practices all define Via Lingua.
Dates: Year-Round
Contact: Via Lingua Florence (Head Office), Via Brunelleschi 1 - 50123, Firenze, Italy
Tel.:(39) 055 283 161
Email: info@vialingua.org
Website: www.vialingua.com

Featured
Earthwatch Institute
Join dozens of scientific field research expeditions worldwide for 2-3 week long teams, helping university professors in disciplines from archaeology to zoology, share field costs, field training provided. No special skills required, but any are welcome. Earthwatch sponsors hundreds of expeditions in countries around the world.
International Bicycle Fund
Educational, People-to-People Bicycle Tours Worldwide
Cycling difficulty is moderate. Each tour is unique; all focus on the diversity of the culture, social institutions, and environment and the complexity of the history, economy, and society. Programs are led by area studies specialists.
International Service Learning
Travel, Serve, Learn
International Service Learning offers a unique and exciting opportunity through humanitarian/service learning programs for pre-med, health and education students to experience hands-on clinical and field work in Central America, Mexico, Africa, and the Caribbean. Adventure travel, professional field instruction, academic credit! Financial aid available.
Pacific Discovery
Summer, Semester and Gap Year Programs Abroad
Offers inspiring summer, semester and gap year educational travel programs abroad. Programs blend meaningful and challenging experiential travel, cultural immersion, personal and leadership development, outdoors and wilderness exploration, volunteer service learning projects in conservation and community development, ethical travel and sustainability focus, and optional transferable academic credit.
University of Wisconsin-Madison: Continuing Studies
From four-day weekends to several weeks overseas, these trips provide an opportunity to attend world-class performances throughout Europe and North America. View the collections of the finest museums on earth; follow in the footsteps of kings, and learn about it all along the way! Our tours focus on Performing Arts, Theatre, Visual Arts, History, and/or Archaeology.
Each educational tour includes seminars or lectures to provide insights and information regarding your trip's unique subject and destination. Our guides and lecturers are local and outstanding and may include actors, production personnel, artists and musicians who can give you a thorough and fascinating inside look at the subtleties and complexities of their field, while also giving you personal insights into their culture and way of life.