Educational Travel, Tours, and Learning Vacations in Asia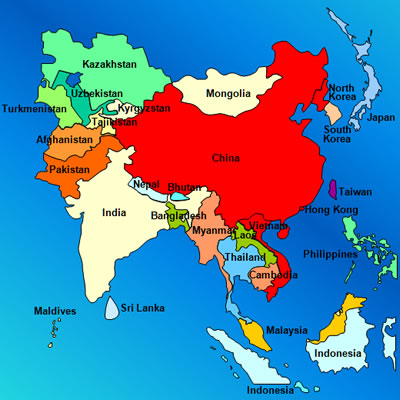 GoAbroadChina — Learn to Speak Chinese
Go Abroad China is a leading provider of paid Internship Program and Learn Chinese Program in China with over 4,000 talented participants since 2003. We are partnered with 1,000+ established international and SME businesses in various cities in China with over 2,000 internship opportunities to choose from. What we offer you is the chance to boost your global employability and valuable language skills while living in China and experiencing Chinese culture firsthand.

Program prices include: airport pick up, accommodation, pre-departure services, visa-processing, 24/7 support once abroad, guaranteed internship placement, social events and cultural excursions plus superb references to future employers of yours.
Contact: A-1001, Guorun Commercial Plaza, No.46, West Forth Ring South Rd, Changping, Beijing, China.
Tel: +86 15611618596
Email: inquiry@goabroadchina.com
Website: goabroadchina.com

Featured
KCP International Japanese Language School / Intensive Japanese Language and Culture
Full Japanese-language immersion for the serious student. Comprehensive:"Direct Method" Japanese-only instruction by top-rated professors, in classes with students from other parts of Asia and other countries. Student-teacher ratio 11:1 or better. Teachers are unfailingly helpful; compassionate program staff. Supplemental conversation groups in English if needed. Six language levels. Japanese Culture and Civilization course (plus excursions) and optional co-curricular activities. Earn a year's credit or more, in Semester, Extended Semester, or Academic Year terms. Academic credit available and issued by US Universities. Also, popular Summer Short-Term. Dormitory and homestay. Put yourself on the line, kick up your Japanese, and be proud of your achievement—at a reasonable cost.

Contact: KCP International USA, PO Box 28028, Bellingham, WA 98228-0028
Tel/Fax: 360.647.0072 / 360.647.0736
Email: info@kcpinternational.com
Website: www.kcpinternational.com

Featured
Internship in Japan — Language + Internship Program
ICC Consultants Inc. is the leading internship provider in Japan.
Our language + internship program includes Japanese language classes at a well-known Japanese school and the internship. The duration and starting dates are flexible, which makes the program convenient for any student.
ICC works with a huge variety of host companies and cover almost all professional fields. If you want to explore Japanese business culture, learn or improve your Japanese and integrate into Japanese corporate life — this program is a perfect choice.
Internship in Japan will supercharge your career!

Contact: ICC Consultants Inc. 1F 3-16-3 Higashi, Shibuya-ku, Tokyo, Japan
Tel: +81-03-6434-1315
Mail: info@japaninternships.com
Website: Internship in Japan

Featured
easyMandarin
Learn Mandarin in Shanghai
Are you looking for high quality, certified Mandarin teachers; charming facilities; small class sizes; warm personal attention; corporate training; and the most affordable rates? easyMandarin is the place to be. Come learn Chinese in Shanghai, China's most dynamic city.
LTL Mandarin School
Learn Chinese in China
LTL Mandarin Language School offers Chinese classes both for expats living in China and for those wishing to come from overseas and study Chinese intensively. We have schools located in Beijing and Shanghai and a immersion program located in the ancient city of Chengde, just a couple of hours outside of Beijing. Our classes can be taken 1-on-1 or in small group and are always taught by university qualified Mandarin language teachers.