Short-Term and Summer Jobs in Greece and the Mediterranean
The Key Employers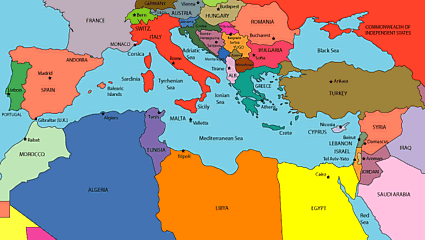 ARCHELON, the Sea Turtle Protection Society of Greece
Enthusiastic and committed volunteers are required for demanding sea turtle conservation projects run by ARCHELON in Greece. Zakynthos, Peloponnesus and Crete are major nesting areas for the loggerhead (Caretta caretta) turtle in the Mediterranean and have been monitored by ARCHELON, a non-profit making organization, for 20 years. In Athens, ARCHELON also runs the only Sea Turtle Rehabilitation Centre in Greece. Volunteers are invited to work on the island of Zakynthos where the first National Marine Park for sea turtles in the Mediterranean was established in 1999 and assist the Management Body of the Park in its task to protect the nesting beaches. In Peloponnesus, volunteers will protect nests from foxes and other mammals, experience the pilot project of sand dune restoration, help maintain nature trails and the running of the newly established Nature Information Centres. On the island of Crete, participants will work for the implementation of a Management Plan for the nesting areas. At the Sea Turtle Rescue Centre, volunteers will have the opportunity to assist our staff in daily treatment of sea turtles that suffer from accidental and deliberate injuries.
Eurodivers
Dive center on an Ionian island in Greece that takes on qualified dive instructors, dive interns, and commission sales reps for the season May to October. Free room and board for interns.
MEDASSET (Mediterrean Association to Save Sea Turtles)
Short-term Office Volunteer. 3-5 week office-based volunteer work, including — but not limited to — assisting staff with projects, filing, letter writing, computer orientated and archive resource center tasks, database updating, internet search, etc. Free accommodation offered.
Nine Muses Au Pair
Placement service for au pairs in Greece. Also offers Greek language lessons.