Study Russian in Russia

Language Schools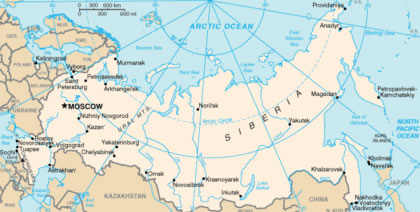 Featured Articles on Learning Russia in Russia
Study Russian in St. Petersburg
Language Immersion Vacations WORLDWIDE!
Russia (Moscow, St. Petersburg — Russian)
We offer a variety of language courses worldwide for all ages and budgets. Immerse yourself in the local culture, pick your accommodation type and enjoy many cultural activities with international students from around the world. We enjoy what we do and that's the difference!
Contact: Language Vacation, 1056 Masters Lane, Minden, Ontario K0M 2K0 Canada
Tel: Toll Free 1 888 494 3974 / 705 745 4697
Email: info@languagevacation.com
Website: www.languagevacation.com
Featured
C.V. Starr—Middlebury College School in Russia
The C.V. Starr Middlebury College School in Russia offers three unique opportunities for students who wish to immerse themselves in the study of Russian language and culture. Unlike many American programs in Russia, in which students are segregated from regular university and community life, our programs in Irkutsk, Moscow, and Yaroslavl have been carefully designed to encourage linguistic and cultural integration. Through a flexible and demanding academic program, and with a variety of local contacts outside of the university, we strive to allow students maximum independence in their academic and social lives. In addition to improved Russian language ability, this level of independence allows students to develop practical survival skills for later work or study in the country.
Educa Russian Language School
Educa Russian Language Center has been a Russian language school for more than 15 years. Having a large number of programs at our disposal, we provide students with choice and opportunity to tailor their course according to their needs and wants. Whether those are individual or group classes, EDUCA makes sure that our clients get what they are aiming at in the most efficient and convenient manner.
Enjoy Russian Language School
Enjoy Russian School is situated in Petrozavodsk (the"Pearl of the Russian North"), 4 hours from St. Petersburg. During our program of full language immersion you will: have effective and fun classes in a mini-group; live in a hospitable Russian family; participate in everyday cultural activities with Russians; meet a lot of new international friends; take trips and excursions; and practice Russian language all day long. Scholarships available!
EnjoyRussian School also offers various volunteer programs including language immersion and a summer language camp for teens in Russia.
Language Link in Russia
Russian Language and Cultural Studies in Moscow, St Petersburg or Volgograd
Study Russian in one of Language Link's centers for Russian Studies in either Moscow, St Petersburg or Volgograd. All teaching staff are experienced in teaching Russian as a Foreign Language both in Russia and abroad.
Liden & Denz Language Centres, Russia
Learn Russian in Russia with Liden & Denz!
The Liden & Denz Language Centres in St. Petersburg and Moscow offer Russian language courses for academic, leisure or business purposes. Our internationally accredited language schools combine excellent teaching with modern facilities and a competent organization. It is our aim to familiarize all our students with today's Russia, in terms of language, culturally and emotionally.
Moscow State Institute of International Relations (MGIMO—University)
Russian Politics and Institutions in a Comparative Perspective
A 7-week program in international relations and politics. This program combines classroom instruction with field trips, language partnerships, and extracurricular activities. It was specially designed for international students and is taught in English with additional courses in Russian. The program is designed as an introduction to understanding contemporary Russian domestic and foreign policy, in addition to being aimed at experiencing modern Russia with its traditions and culture.
Russianinpetersburg.com
Learn Russian in Saint Petersburg
Offers internsive 2-week group, individual, and longer-terms courses in "Russian for foreigners", with 16 to 25 lessons per week. Program includes lessons and accommodation.
The School of Russian and Asian Studies
Learn Russian as a Second Language with SRAS
Designed for flexibility to suit almost any need or lifestyle. Study for a week or a year. Choose the bustling streets of Moscow or the rugged hills of Kyrgyzstan. You can take advanced courses or start with the basics.